Comic cartoonist, illustrator, designer, musician ... Leonid Pilipovic is currently working for the French publishing house Delcourt on the new title "Le Dernier Dragon" (J.P. Pecau). For Delcourt, he has drawn two episodes (4th and 5th) for the series "L' Histoire Secrete" by screenwriter Jean Pierre Pecaua. He completed a series called "Le Grande Jeu" by the same screenwriter (6 episodes) and one episode of "Jour J" (J. P. Pecau and Fred Duval). At the same time, for the second French house Soleil he completed the series "Ravermoon" by screenwriter Sylvian Cordurie (3 episodes). His comics have been licensed in the US, the Netherlands, Germany, Spain, Italy and Croatia.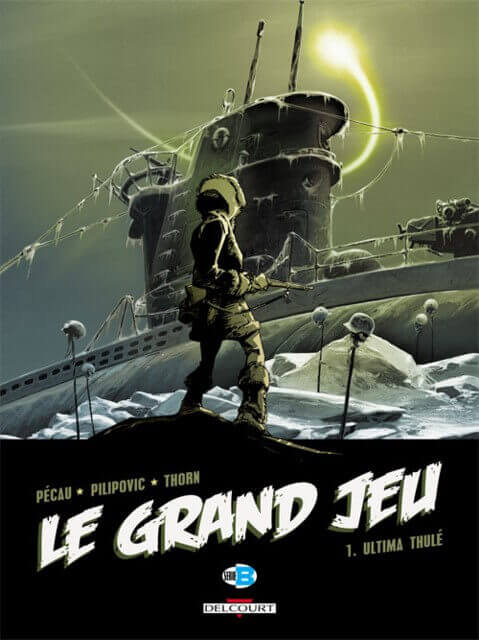 He became involved in comics in elementary and high school under the strong influence of the then Zagreb comic book scene called "Novi kvadrat", composed by Kordej, Ilić, Zimonjić. The first serious comic book published in magazine Mladost in 1988 and then published in comic books such as Patak, Tron, Striper, Patagonia, Stripoteka…

He participated in international comics projects with anti-war themes: "The Dignity of a Human Being is Vulnerable", "Signed by War", and "Sperminator", wall comic magazine "AUT!" # 3 (AWA, 1996) with Edmond Spierts, Peter Pontiac, Marcel Ruiters (The Netherlands), Aleksandar Zograf and Wostok (Serbia)… He published short strip forms for certain period in "Dani" of Subotica.
Together with Darko Kovacevic- (Kowalsky), he is the author of the cult comic strip "What's New In Da Zoo?" , which has been published for almost two years in the weekly cultural guide, popular "Flash" in Subotica (where he was a graphic editor). Since 2004, he has been a professional comic artist. He has done illustrations for numerous magazines and books, as well as covers for albums by "Partibrejkersi", "Goblini", "Elektricni Orgazam", as well as design and logos for a huge number of cult organizations and festivals, including "Amsterjam" - Amsterdam Jazz Festival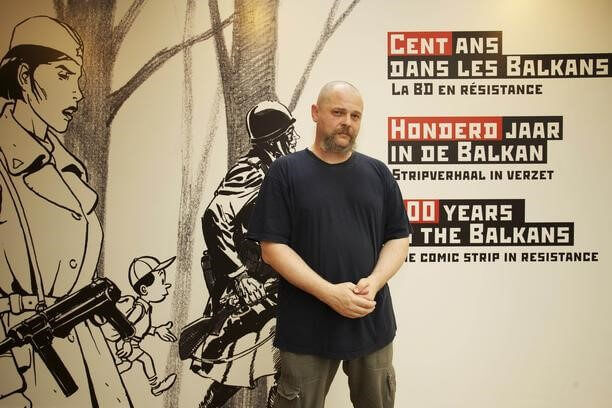 Štef ​​Bartolić was born in 1967 in Zagreb, where in 1986 he graduated from the School of Applied Arts, Department of Graphic Arts. He is a member of the Croatian Society of Film Workers and the Croatian Community of Independent Artists.

He has been involved in animation professionally since 1988. As an animator, he worked on the feature films "The Wizard's Hat" and "The Apprentice Hlapic" (Croatia film), as well as "The Little Flying Bears" (Zagreb film). As part of the project "1991", he directed and animated four one-minute films, "Cockroaches", "Free Croatia", "Feather" and "Don't Get Angry Man" (Zagreb film).
He directed and animated a number of short animated films, opening themes for the children's program on HTV and in 1994 he was the author the opening theme for the World Animated Film Festival in Zagreb.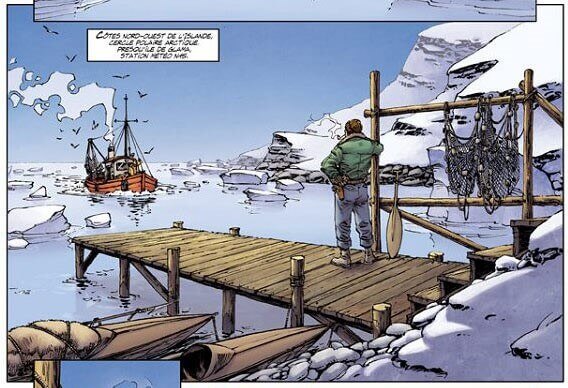 He has illustrated twenty novels for children and young people ("Peter Pan" JM Barrie, The "Train in the Snow" by Mate Lovrak, Ivana Brlic-Mazuranic's "Apprentice Hlapic", "Books lie! " and "The Yellow Minute" by Darko Macan, "Head over heels" by Miro Gavran, and several books by Hrvoje Kovacevic, Silvija Sesto , Sanja Polak…). In 1996 he won awards for illustration at the Vinkovci Comic Salon, and in 2003 the SFERE Award.

He has been in the comics business since 1986. He has been published in Polet, "Student Magazine", "Maxi Comic Magazine", "Patak", "Plavi zabavnik", "Vecernji List", "Playboy", and in children's magazines in which he has published series of comic books for children for many years. The series "Komarac" (screenplay by Darko Macan) has been published in "Zvrk" magazine for nine years, and in "Modra lasta" the comic "Gluhe Laste" has been continuously published for fourteen years.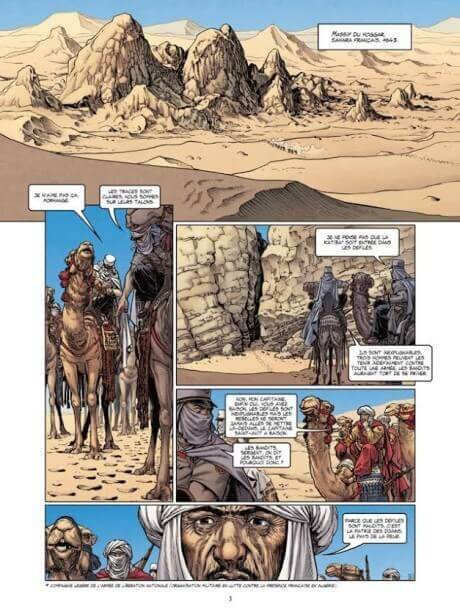 He has co-authored two comic albums with Darko Macan, "Mosquito: Failed Plan" and "Dick Long: The Cases."
Bartolić and Pilipović thus complete the list of special guests, three weeks before the commencement of the celebration in Herceg Novi dedicated to the Ninth Art, with Argentine, the legend of comic book creator Enrique Breccia; British duo of great artists Boo Cook and Simon Davis; Italians Vanessa Belardo, Pasquale del Vecchio, Andrea di Vito and Mario Alberti, and Spaniards Raul Allen and Javier Fernandez, as well as Belgian Alain Mauriset. They will lead an impressive artistic army of more than 50 creators, who will be staying in Herceg Novi in ​​September, and now include practically resident artists - William Simpson, Rufus Dayglo, Walter Venturi, Walter Trono, Drazen Kovacevic, Mirko Colak, Aleksa Gajic , Stevan Subic, as well as those who, since the first festival, have been at Herceg Novi comic book review and are considered an inseparable part of the HSF, Tihomir Tikulin, Vladimir Vesovic, Iztok Sitar.

Reminding us that 2019 is full of significant anniversaries from the comics world, this year's edition of the HSF will mark these crucial historic moments as 90 years since the release of Tin Tin, 80 years of Batman, 60 years of Asterix, 50 years of Alan Ford and 50 years of the most famous Balkan comic Dikan. In this context, lectures will be given by the legend of the comic strip creator, author of Dikan, Lazar Sredanovic, the great Montenegrin comic book theorist Luka Rakojevic, and famous comic book connoisseurs Moreno Buratini, Iztok Sitar, Vladimir Vesovic, Milko Peko, Zoran Stefanovic, Enis Cisic and many others. The lectures that will be held in the schools in Herceg Novi and established HSF locations, in addition to exhibitions, drawing for the fans, art workshops, concerts and posh HSF parties, are part of a full-day program that fills all six days of the celebration in Herceg Novi dedicated to the Ninth Art and all events are free of charge for all visitors.
Of course, HSF would not be one of the leading festivals in this part of Europe if it does not prepare every year some kind of top-notch surprise, so something is ready for this edition of HSF as well, and a list of top music makers, who will be part of the 13th edition of Herceg Novi manifestation dedicated to the ninth art will be announced shortly.
Text by CdM, on August 13th 2019, read more at CdM