The traditional Prčanj Mussel Festival will take place on Tuesday, 13th August from 8:30 pm on the local waterfront, with music, mussels and wine.
"The Festival is important for us to present, primarily to tourists, one local delicacy - our mussel stew. It's an opportunity for them to taste our produce, but also to get together and socialise. It's just one way for us to increase what we offer to tourists in our area. We invite everyone to come and join us - the more the merrier," President of Prčanj Community Group Zoran Brguljan told Radio Kotor.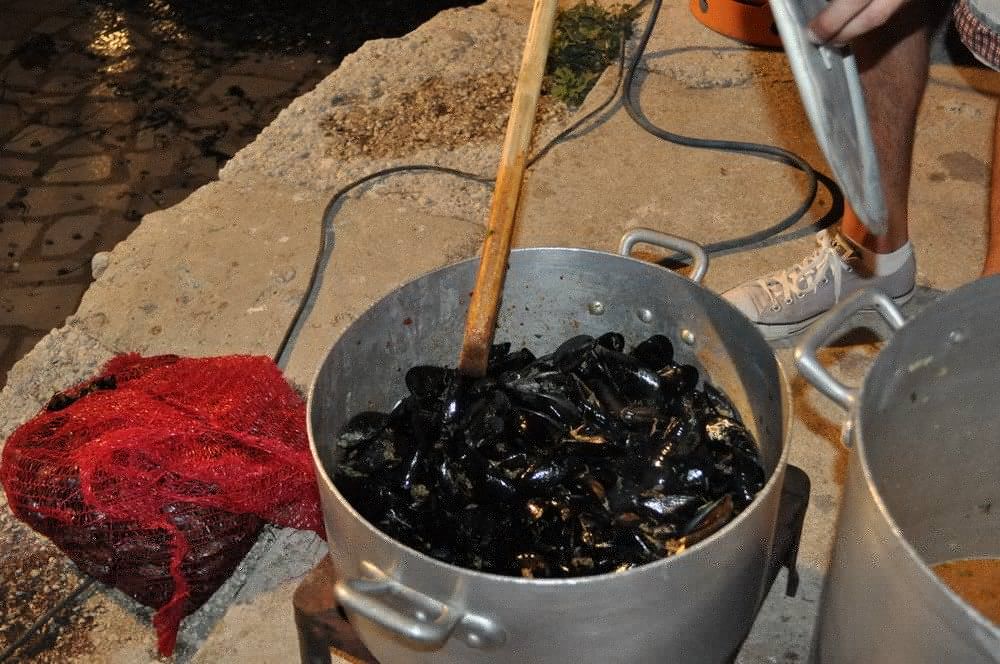 Prčanj Mussel Festival. Photo: Boka News
The event is organised by Prčanj Community Group and NGO "Bope".