Tivat will soon receive new tourist information signage with a total of 440 information boards on semi-portable posts at a total of 85 locations throughout the municipality. The call for tenders in the open public procurement procedure, for the procurement and installation of tourist signage, was announced on 23 July and the opening of bids is scheduled for 14 August. The estimated value of the work is 40 thousand euros – as announced yesterday from the municipality of Tivat that is financing this project.

The Contractor is obliged to provide, supply and install tourist information boards with Class 2 retroreflective foil on an aluminum base. New tourist information boards in Tivat have been designed in accordance with the Rulebook on the content and manner of highlighting tourist signage on roads, and examples of good practice from the environment have been used as a reference.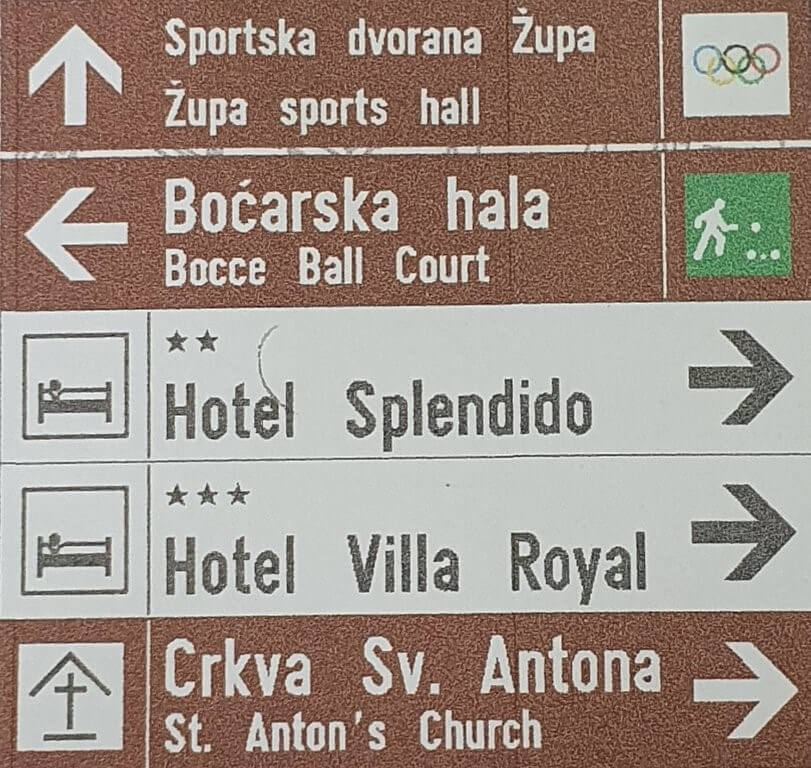 One example of signage (Photo: Siniša Luković)
The existing tourist information signage in the territory of the Municipality Tivat was established in 2005 based on the Tourist Information Signaling Project developed by MonteCEP. A total of 324 signposts were designed then.
The existing tourist information signage is in a relatively poor condition, some of the signs of tourist signalization are unusable and do not function, some signs are missing, some are damaged, some are hidden, some are designed beyond the standard and been set up as such. In addition, there has been a change in content, as well as a change in the traffic regime in some parts of the street network, which has all necessitated the need for a detailed restoration of tourist signage throughout the entire Boka Bay.
Text by Sinisa Lukovic, on August 1st 2019, read more at Vijesti