Employees of the National Parks of Montenegro (NPCG) and representatives of the NGO Green Home have removed ambrosia from the National Park (NP) Skadar Lake, a plant with extremely allergic pollen, which causes a late summer and autumn pollen fever.
NPCG announced that the Professional Associates for flora protection in that company educated employees in the Ambiental Hygiene Service NP Skadar Lake about ways to eliminate and importance of the destruction of ambrosia.
"Bearing in mind the fact that the pollen of this invasive species is also a very strong allergen, as well as that the ambrosia blooms in August and September, this action was primarily focused on the removal of that plant from the most visited locations in NP Skadar Lake - Vranjina and Virpazar," it was said in the statement.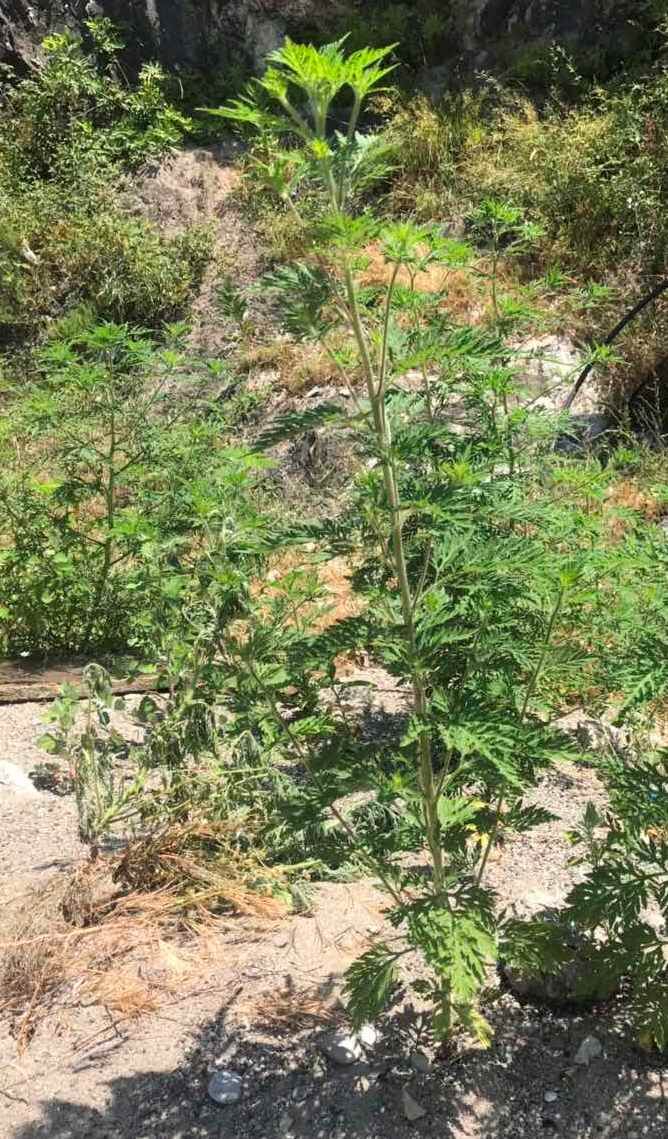 Ambrosia in Vranjina (Photo: National park Montenegro)
NPCG explained that ambrosia is an invasive plant species with extremely allergic pollen, which causes late summer and autumn pollen fever.
It is said that it is recommended that this plant should be removed before the season of flowering, that is, the release of pollen from June to the beginning of August.
"The most effective and environmentally sound way of removing it is picking it from the roots or mowing, but the first way provides better results since after mowing, new lateral spawns occur in the plants," the NPCG said.
Ambrosia originates from North America, was brought to Europe in the 19th century, while in Montenegro it was not recorded until early 2000.
Text by MINA News, on July 26th, 2019, read more at Vijesti