The traditional Kotor Summer Carnival festivities will be held from 1st to 3rd August 2019. The International Kotor Summer Carnival is one of the oldest traditions in both Kotor, and the whole of Montenegro. The carnival boasts a rich musical programme over three days, with artists from Italy, Macedonia, Bosnia and Herzegovina, Serbia, Croatia, Ukraine and Cuba performing alongside carnival groups from Kotor and Montenegro.
Besides the groups listed, representatives of the Board of the Federation of European Carnival Cities (FECC) will attend, together with those representing other European carnival cities.
The International Kotor Summer Carnival is organised by the "Fešta" Association of Kotor and sponsored by the Ministry of Sustainable Development and Tourism of Montenegro, Kotor Municipality, the National Tourism Organisation of Montenegro, and Kotor Tourist Organisation (TO Kotor).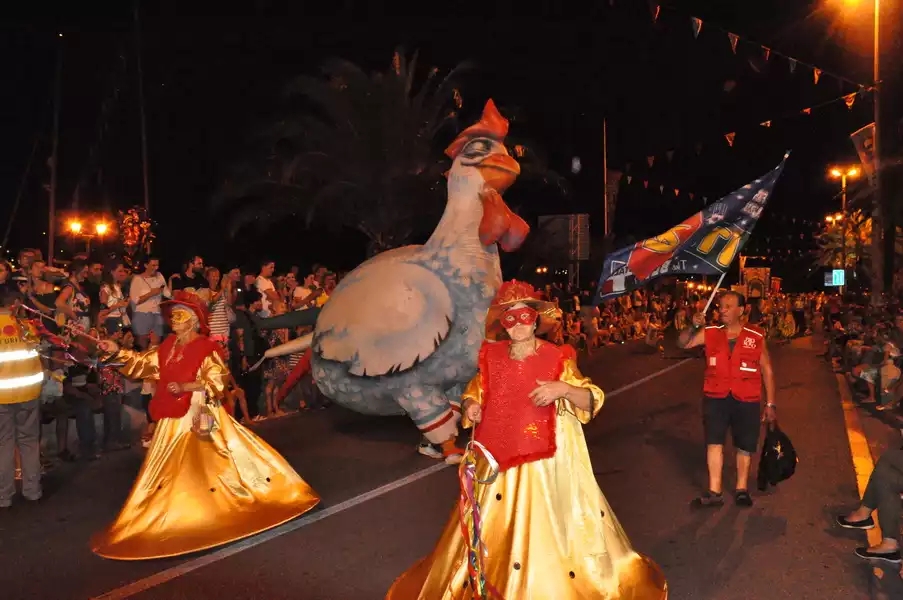 Letnji kotorski karneval 2018. foto Boka News
1st August (Thursday)
Carnival Opening Ceremony, Old Town (Stari grad) 9pm.
Concert "Trio Gušt", Armoury Square (Trg od oružja) 10pm.
Fishing Festival, Muljanska Riva 9.30pm. Organised by Muo Community
2nd August (Friday)
Theme "Best of Carnival" - Call to Carnival ("Veliki Abrum") and Presentation of International Carnival Groups - Old Town, 9pm.
International Summer Masked Ball. Concert, Group - "Magazin" - Armoury Square, 10pm.
3rd August (Saturday)
18th International Summer Carnival Procession
Main Parade, 9pm
Carnival Night, Group - Cubalcanica, Tri Kvarta - Old Town, 10pm
Carnival Party - Old Town