The exhibition of the Koran from 1579, in the Cultural center, marked the 450th anniversary of the construction of the Hussein Pasha Mosque in Pljevlja. The Koran of Hussein Pasha Boljanic, which is preserved in the same mosque in Pljevlja, is one of the most beautiful manuscripts of the Koran from the 16th century. "Today, for this mobile good of invaluable value, it can be said that it belongs to the order of national monuments located in our city. This Koran is one of the best examples of Quranic text in the wider area. It is decorated with intense colors including gold, green blue and red. The graphics are beautiful and large, and the ornament is varied. The Koran is in leather covers sized 39x 28.5 centimeters and a thickness of six inches. The weight is about five kilograms," said muezzin of Husein Pasha's mosque Jakub Durgut. He said the valuable book was not exposed to visitors due to the inability of adequate protection and appealed to anyone who could give their contribution to keeping the mobile good in the right way. "The first two pages of the Koran are particularly decorated with ornaments in more vibrant colors, among which gold and blue are especially highlighted. The Koran of Hussein Pasha Boljanic was created in 1579. The text is printed with black ink in 13 lines on 233 pages and has 352 miniatures made on a golden base."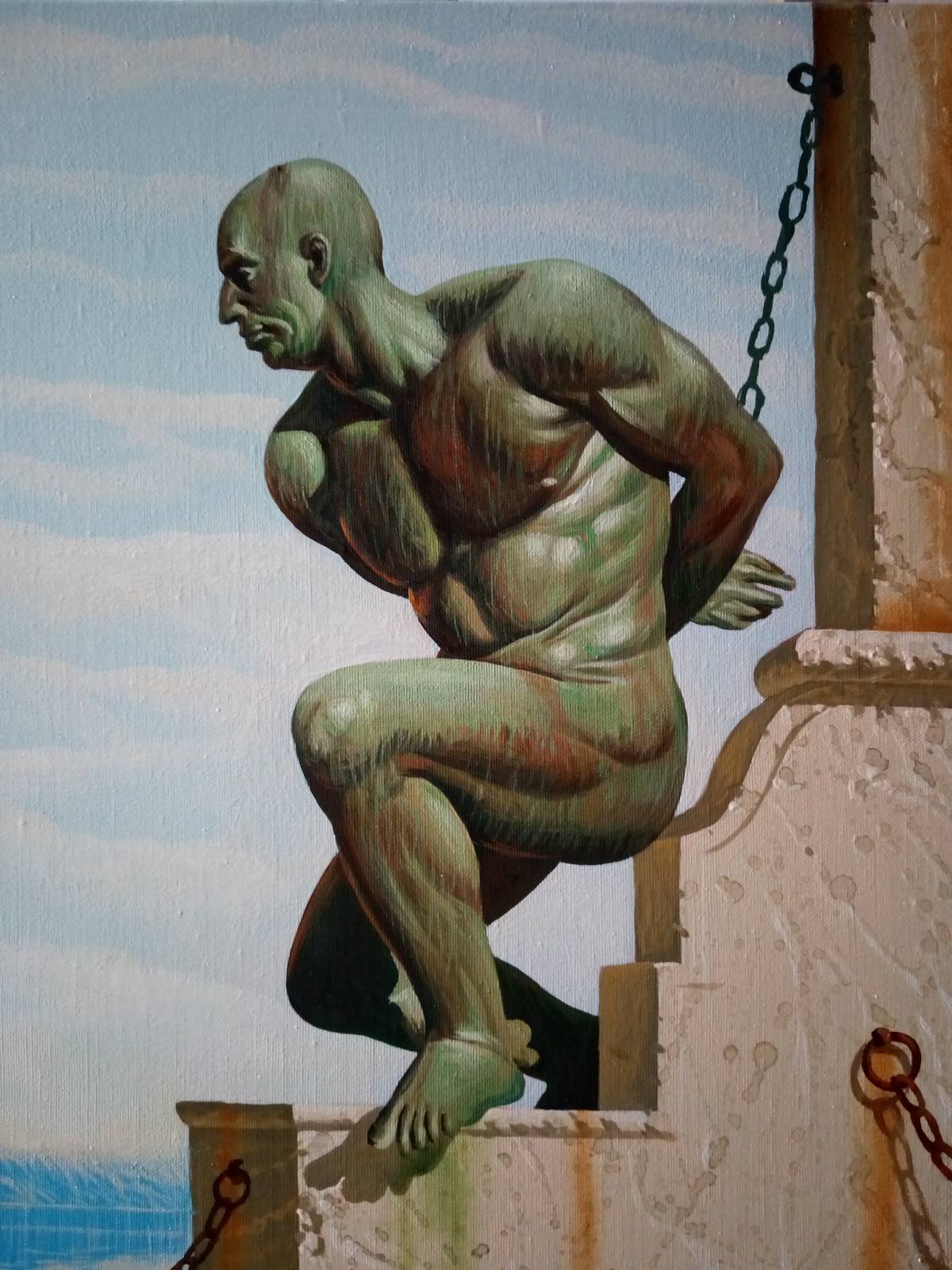 Within the celebration of the 450th anniversary, at the hotel "Gold", a stamp issued by the Post of Montenegro was promoted for the jubilee. There are plans to hold a scientific gathering with the participation of historians from Montenegro, Bosnia and Herzegovina, Serbia, Croatia and Turkey, and a formal academy where honors will be presented to individuals.
The Hussein Pasha mosque in Pljevlja was built in 1569. The main designer of the mosque is unknown, and it is assumed that the plan was made by the famous builder Hajrudin - the designer of the Old Bridge in Mostar. By its type and architectural characteristics, Hussein Pasha's Mosque represents a unique building and occupies a prominent place among the monuments of Islamic art in this area.
The mosque is 17.2 meters long, 13.10 wide, and its walls are 112 centimeters thick. It is made of finely carved stone.
Above the entrance is a porch that is held by four marble pillars and is covered with three large domes. The interior of the mosque is illuminated with 25 windows, and the dome is richly decorated with arabesque. The 42-meter-high minaret is considered to be the highest in the Balkans.
The mosque is covered with a carpet from 1573 - a special and precious artwork that Hussein Pasha sent from Misir where he was the governor of that area.
Text by Goran Malidzan, on June 9th, 2019, read more at Vijesti