Tivat hosted around fifty Volkswagen cars over 30 years old, among which were mostly dominated by the legendary "beetle" and "buli" – Volkswagen transporters of T1 and T2 generations.
The creatively decorated cars in the spirit of the Second International Carnival held in Tivat wore "masks" - the eyes in different mood swings on windshields, lashes on their rounded headlights, colorful lenses on the rear mirrors and antennas.
In addition to the beetles and bullies T 1 and T 2, there were also buggies based on the famous beetle, so-called. "kubelwagen type 2" and several golf units and some of the younger VW transporter types 3 and 4. The oldest car was a "beetle" from 1961, while there was also the extremely rare "Volkswagen" sedan K70 from 1973. There were about 150 enthusiasts of these cars from Montenegro, Serbia, Croatia, Slovenia, Bosnia and Herzegovina and Macedonia, who came to meet the owners of the "Volkswagen" Old-timers in Tivat.
The old-timers exhibited their remarkably well-restored cars, but also original ones in their genuine factory state, as well as modified vehicles that reflect the spirit and imagination of their owners, all of which drew great interest and enthusiasm among the citizens of Tivat and numerous foreign tourists.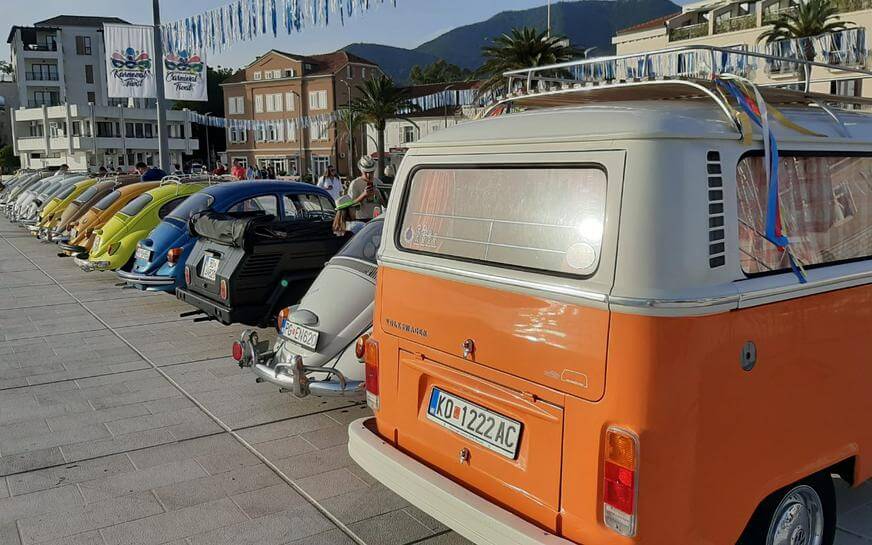 Text by Sinisa Lukovic on June 8th 2019, read more at Vijesti