June 6, 2019 - It seems that the time has come for the ecological state of Montenegro to launch garbage tourism. There is an increasing number of foreigners who fall in love with this beautiful country at first glance, and then that love makes them pull up their sleeves and start collecting trash, which is literally on every step.
When you come to
Montenegro
, you do not need much time to realize that the ecological awareness of its people is not at a high level. In addition to the efforts of local utilities to keep the space clean, we can see various types of garbage and small waste landfills. Plastic bags are often flagged along the roads of the ecological state of Montenegro, causing the shame of
responsible citizens
.
Why do we allow ourselves to leave garbage along the roads, throwing construction waste, plastic, and plastic bags everywhere? Does such a rich cultural and natural heritage that takes everyone's breath away oblige us to respect and guard them for future generations?
Why are we laughing at the status of the ecological state we have and tourism as a strategic branch of our economic development?
We remember the great project "Let it be clean," which was once realized by the Ministry of Tourism and Sustainable Development, the Ministry of Transport and Maritime Affairs, the Sea Property, all municipalities, and their utility services as well as the non-governmental sector. This state program meant removing waste, cleaning, cutting and maintenance of mainland and regional roads over 2,500 km long. We regret that the project didn't last long.
As we re-create something similar with individual examples of eco actions of some NGOs and individuals, we begin to ecologically and civilizable reflect on and congratulate the shining examples.
It is more and more common among the tourists who come to visit or live in Montenegro. Among them are Sergey Gron and Dubravka Jovanović, whose stories we bring below.
Sergey Gron's Ecological Actions
Sergey Gron, a businessman from Russia, lives in Troica and has so far carried out and funded four cleaning actions together with the Kotor public utility company, where eight garbage trucks were collected: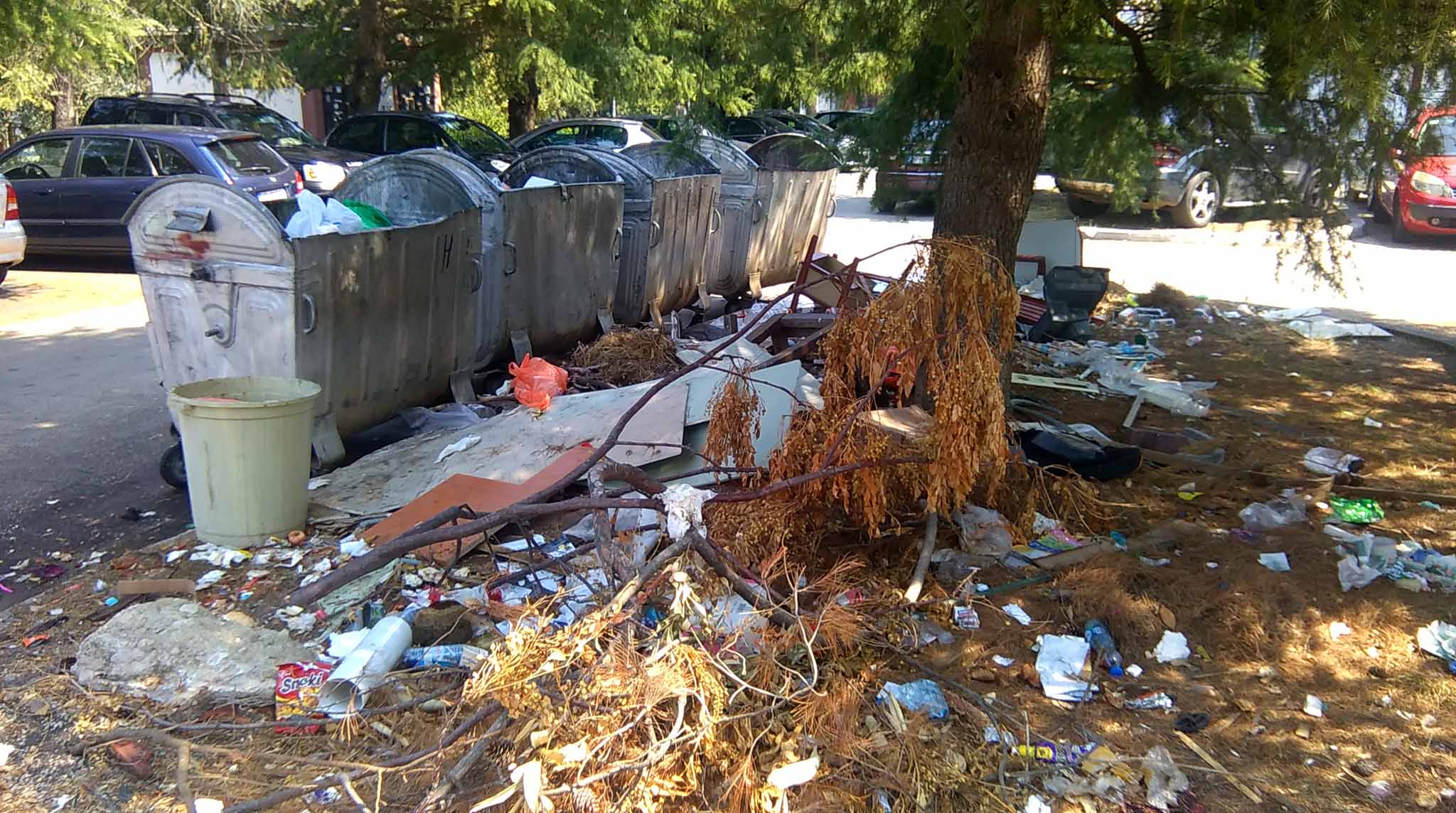 Ecological State of Montenegro, Bar, Copyright: Vijesti
"We carried out cleaning actions from Jugodrvo to Trojica, then from Trojica to Kotor and from Kotor to the circular course. I intend to pursue the action of cleaning on billboards in two languages, with motivational messages about using plastic bags and bottles less and the proper disposal of waste, as well as the UNESCO educational material on this topic being distributed by schools and continuing to cooperate with other organizations cleaning garbage from the areas beside the roads. My activities do not have any political or financial claims; I want to do something for the space in which I live and to contribute to the preservation of this part of the planet to remain so beautiful. It is important that everyone has the responsibility in front of him and front of God for their actions and to constantly think of what kind of planet to leave behind, to their children," Sergey Gron told Radio Tivat.
Ecological action by Dubravka Jovanovic and Her Young Team
If ecology is the question of an individual's conscience, Dubravka Jovanović, a resident of the nautical settlement Porto Montenegro, with her son and friends cleaned the beach and the access road to Župa.
Although in Tivat only for one month, Dubravka points out that she has learned from her father that each activity gives a result. With fourteen-year-old son Diego, his friend Maksim Ischenko, Maksim's 12-year-old brother Anton and their sister, Sonja, who is nine years old, Dubravka saw that in Župa there was plenty of garbage on the beach and pulled up her sleeves.
"There were a lot of cigarettes butts, but also the other kinds of waste that we put into the plastic bags and tossed. We also cleaned the access road," Dubravka says, adding that it is now a pleasure to see a clean beach. She points out that it is about children who are studying at Knightsbridge School International and are pleased to help make Tivat a clean city.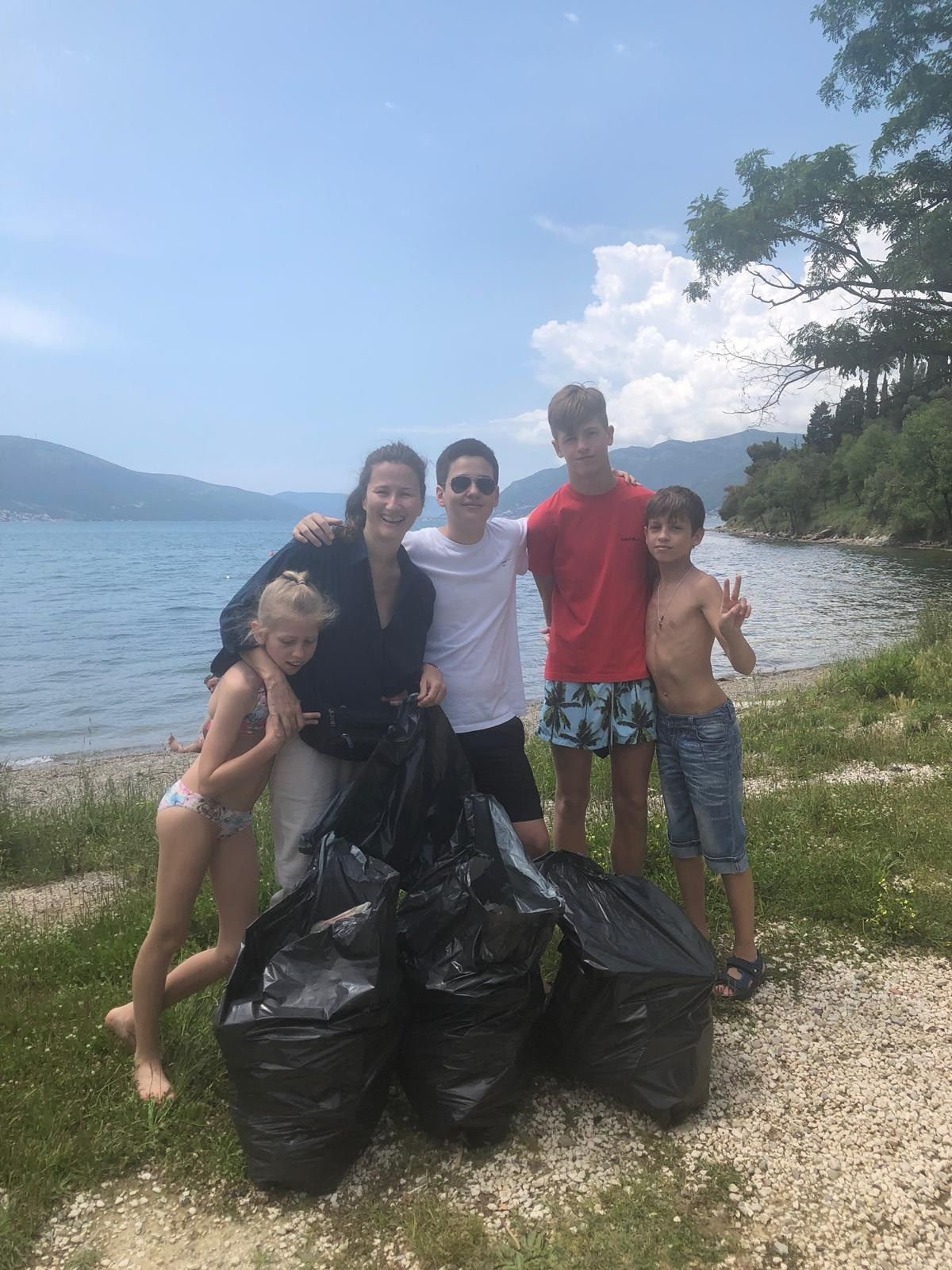 Dubravka and her team in the ecological action at Župa, Tivat, Copyright: Dubravka Jovanovic
Dubravka, whose spouse is a Spanish diplomat, points out that she loved Tivat and would like to organize a similar action to clean the city park.
"Schools are close to the school park, and I believe that for the children who would participate in such action it could mean a lot. They would spend time in the fresh air in activities without mobile phones and computers, and afterward would think twice before throwing something away while walking through the park," Dubravka explained, in the hope that Tivat's institutions and ecological NGOs would help her to realize this idea.
Source: Radio Tivat