28 May 2019 - Minister of Sustainable Development and Tourism Pavle Radulović and Minister of Environment and Spatial Planning of the Republic of North Macedonia Sadula Duraki signed in Podgorica the Agreement on Environmental Cooperation.
The agreement represents another cooperation mechanism by which Montenegro and North Macedonia will strive for synergy of initiatives in the spirit of openness, inclusiveness and mutual learning, facilitating the exchange of personnel, promoting coordinated development and joint progress in the field of the environment.
Minister Radulović noted that the agreement defines common priorities and further strengthening of cooperation, addressing environmental issues, through long-term and sustainable measures.
Both sides agreed that the official Podgorica and Skopje have established excellent bilateral relations and that the two countries will continue to support each other.
Minister Radulović also said that Montenegro has been developing as an ecological state, which requires dedication, perseverance, courageous decisions and significant financial investments.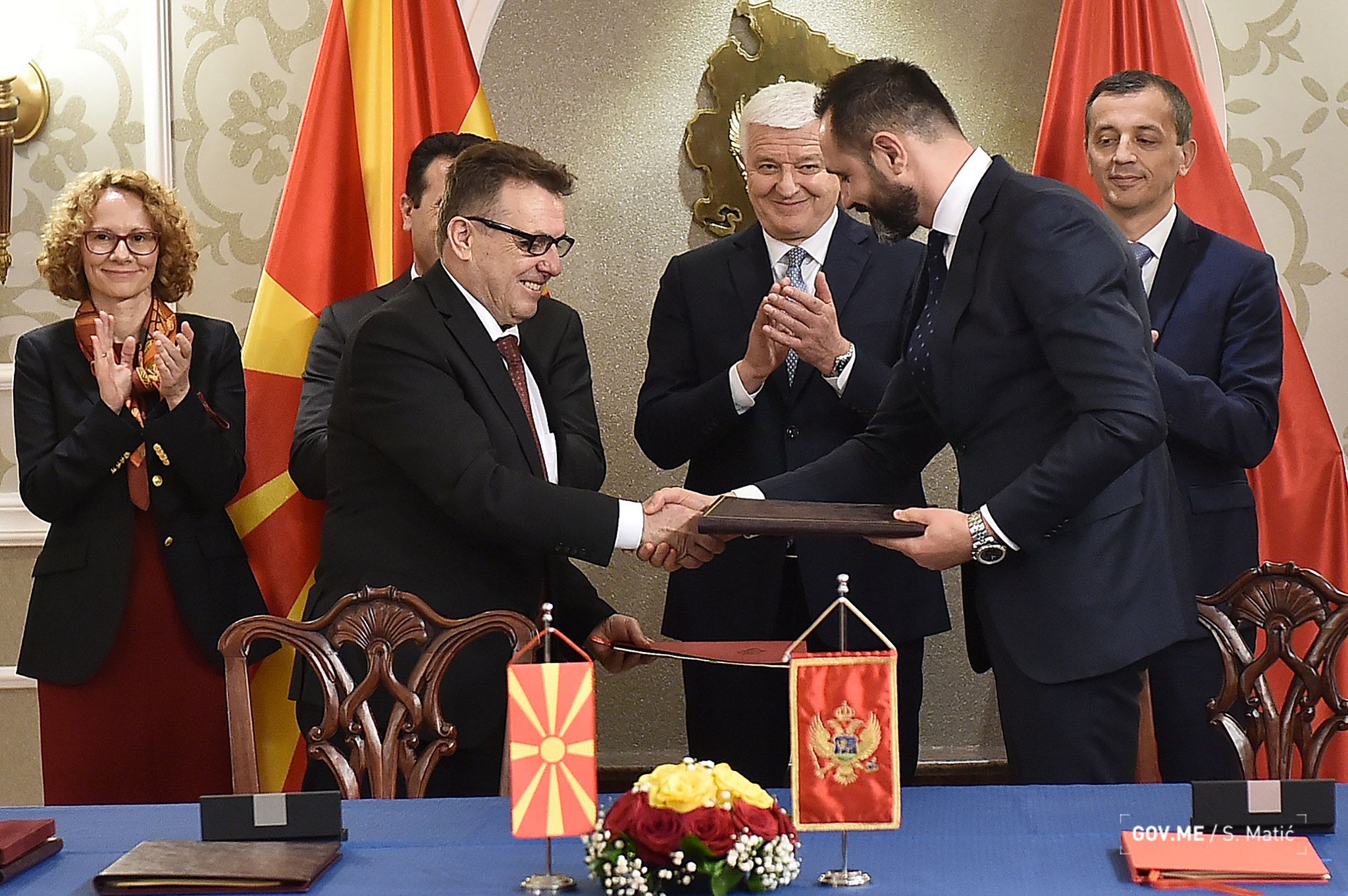 "Montenegro is fully committed to meeting the obligations from the European agenda, accepting and applying European standards in the field of environment, sustainable development, but on this path does not forget our traditional friends with whom we want to develop and improve existing relations, for the benefit of our citizens," he pointed out.
He also stated that the fulfillment of the Initial Measure and the adoption of the Negotiating Position for Chapter 27 resulted in the opening of Chapter 27 - Environment and Climate Change at the Intergovernmental Conference, which took place in Brussels in December 2018, where the European Union sent a strong message, equally important for Montenegro, but also for other candidate countries, and proved that the association process is alive.
He also stressed that the EU Enlargement Strategy for the Western Balkans represents a chance to intensify the reforms that have begun and to accelerate the path towards membership, by strengthening inter-institutional cooperation with all neighbouring countries, with a particular focus on the environment.
"Conscious of the fact that the development of a modern society as an unavoidable consequence has a deterioration in the state of the environment, the combined action of governments, NGOs and the entire community is an imperative in the time to come," Minister Radulovic concluded, pointing out that preserving the environment is a cornerstone of modern sustainable development, for the survival of future generations and the presumption of the future of all of us.
Minister Duraki expressed his wish for the more intensive cooperation between the two countries, especially in the area of ​​exchange of experience in the treatment of all types of waste.