In 2019, the International Guitar Competition in Montenegro has reached the status of a guitar festival: in addition to the contests, the audience was invited to several chamber concerts by amazing guitarists including both big names and young European stars.
The primary classical guitar contest started on Friday, 24th May, on the new stage of Tivat Cultural Center and was presented in two categories - a solo guitar and guitar chamber ensembles. A solo guitar contest ended unusually: the seven-member international jury chaired by Italian maestro Aniello Desiderio unanimously decided not to award the first prize this year in a category of no age limit for solo guitarists. The second prize went to You Wu from China who was also granted a 5000 euro cost guitar and the third one was shared by Silvio Bilic from Croatia and Emma Schutzman from Germany.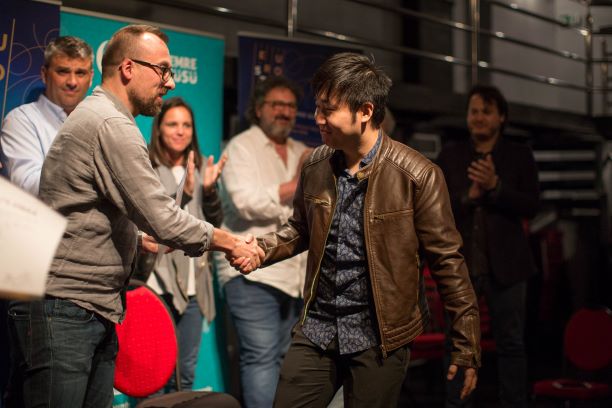 The 13th Guitar Competition will be especially remembered both by the participants and the audience for another great event: two amazing performers maestro Manuel Canizares and maestro Aniello Desiderio along with master-classes for young Eurostring stars gave opening concerts in Tivat. A unique opportunity to hear at least one of them would already be a gift, but the bounty of life is really infinite...
TMN had the chance to meet both maestros and ask them a few questions about their professional life.
Manuel Canizares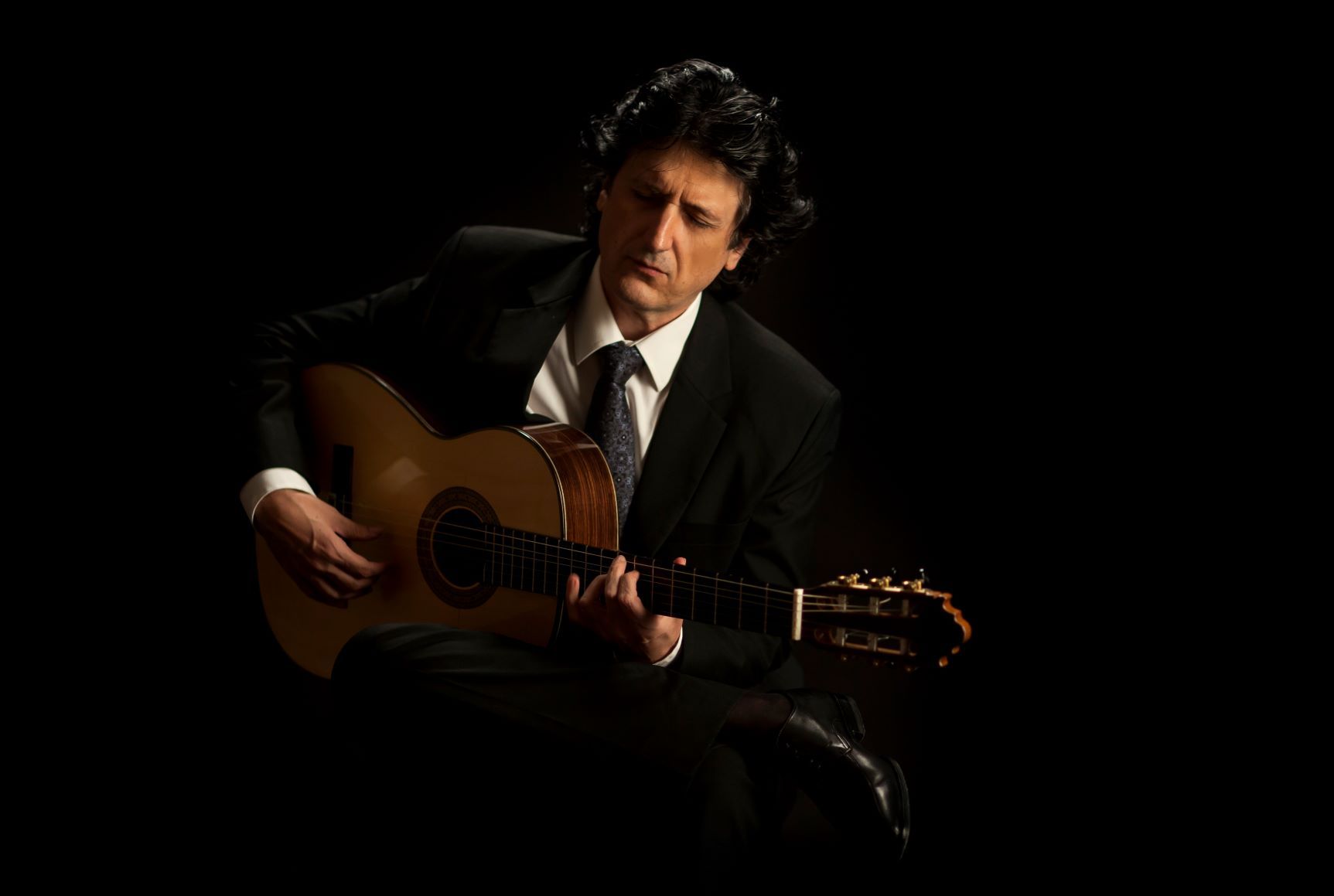 How was your concert last night, maestro Canizares?
The concert was fantastic because the audience was so great, they applauded so highly, Rodriges and I felt very proud. And with such an audience it is very easy: trust me, I travel all around the world but it doesn't happen every time, so it was a great experience last night.
You are a world-known flamenco guitar player. Would you please give our readers a short introduction: what is the specific difference between flamenco guitar and classical guitar?
The flamenco guitar is based on the rhythm; the rhythm is the most important thing in flamenco music. On the other side, in a classical guitar, there is another type of accent: deep sounds are more important. But there are common things, of course, and in my case, the two types of guitar music are integrated. I started playing when I was 6 years old and I started my musical education 3 years later. When I just started playing I had no idea of the theory of music, so I was playing without knowing notes and codes, but by my instinct. But when I learned the codes and notes it enlightened my understanding of music. Inside of me, there is a synthesis of shadow and light – as in Plato's allegory of a cave: the shadow of the cave is the flamenco world and outside of it there is a light of the classical theory of music.
Do you believe a real musician needs proper classical education?
I'm not sure if it's so necessary or not. For instance, Paco de Lucia was the greatest flamenco player of all times and didn't know anything about the theory of music. But this is an isolated case because he really was a genius. For most people I think it is necessary to study, because playing by instinct only you may be limited in a certain sense, you may not open the doors allowing you to investigate new paths. You can learn to drive even without a driving license, but when you go to driving school and learn the rules, it helps you to find solutions in complicated situations on the road or avoid accidents.
Being a guitar teacher at the Catalonia musical high school, how do you balance the life of a performer and a teacher? It must take a lot of energy.
It's one of the most challenging questions. Yes, I was teaching, but for the last 8 years, I'm on standby because I have no time to go to Barcelona and teach continuously. Students need regular classes, but I cannot do that because of so many concerts. However, there is a very important point of a concert player who teaches because a teacher who doesn't play concerts doesn't know what is happening on the stage. So, for young musicians, it is very important to learn from somebody who has a feeling of real performance on the stage, because they mainly want to become concert players. Students equally need technical knowledge of playing an instrument as well as performing experience.
Do you think that such initiatives as Eurostrings can give enough support for young artists in the modern world?
I really think it is a fantastic system which allows winners to travel around other countries. Of course, they have to study, study and study again, but the competition as this makes them more responsible for what they are doing. Having this experience, seeing what is happening in the outer world is very useful for young people. For example, today our participants were playing in front of maestro Desiderio, who is one of the jury members and he is one of the grand maestros of classical guitar. This is a fantastic opportunity for them.
What is a key thing to becoming a great guitarist?
Being in contact with an instrument every day is fundamental, in my opinion. All great guitarists passed the same stages. They all were practicing mechanics of play hours and hours, day by day to get to liberty of expressing music by their instrument. Fluency requires perfect technique and this can be reached only by endless practicing.
Aniello Desiderio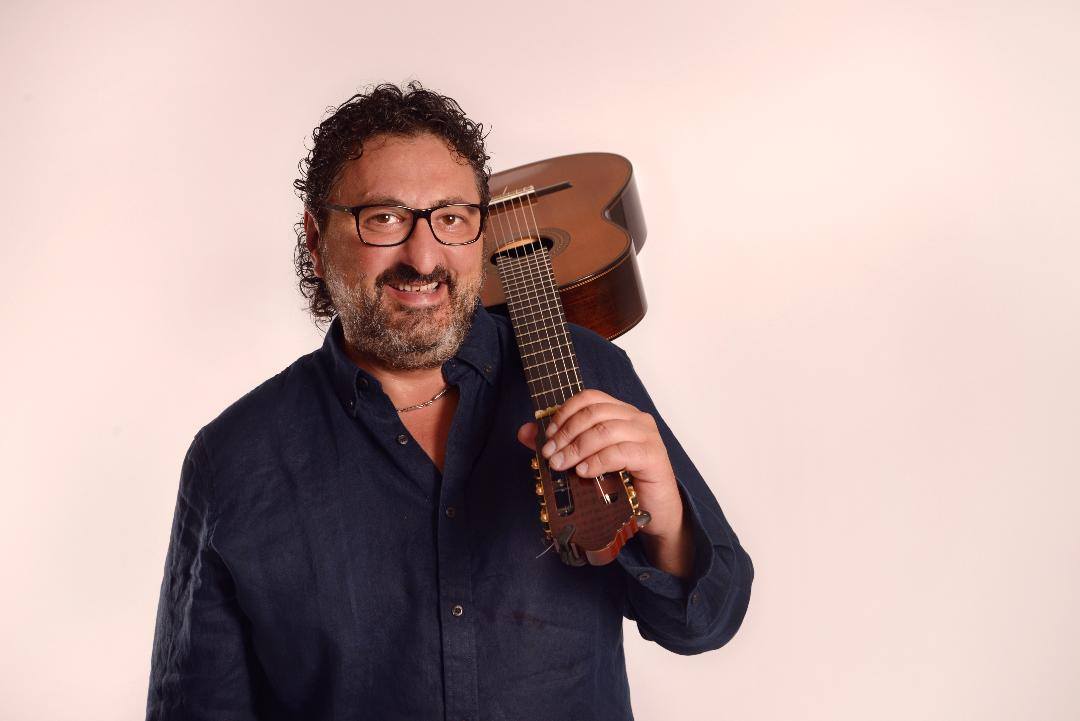 Maestro Desiderio, you are a member of the jury. What are your impressions about the competition?
First of all, I have to say that it's not usual that among all the competitors the level was so high, so great. And this is so great for the guitar society and this makes the competition really interesting. Which means that this Eurostring project is working very well, so the young generation of guitar players follow the project all around Europe. It was very nice.
So, you believe this platform is really working and helping artists to start their professional career?
Today this a great and I'm afraid the only way for young artists. Nowadays it's so difficult to start a musical career and the possibility of having so many guitar festivals all around Europe that are all connected and the possibility to play in so many countries is also very important. Because with this you have a chance to perform in front of other people who organize different kinds of festivals. This is a very good beginning.
For my generation, it was ok to win two or three prizes and it was enough to start being invited. Today for most of the guitar players, the area of performing is limited to guitar festivals. In order to establish your name in the wider musical world you need so many things on your biography today, and this project is a possibility to get to big music festivals and reach a bigger world.
In your opinion, what is the role of professional musical education?
There are two things: one is proper musical education which is important for everybody and the other is something you get naturally, that we call talent. Talent is something you cannot learn by any means, but it's so important to find a balance between these two things. Talent is wild, it only wants to be free, with education you become… complete, you can choose. If you want to be wild, you can, if you want to be accurate or delicate, you also can. But beyond these, there is a very important thing which is to start as soon as possible to have the experience of the stage. Whatever you learned and whatever you imagined, you understand that it's completely different when you're on the stage.
What does it mean to perform on the stage for a musician?
You have to know yourself as much as possible to realize what we are in practice, not in theory. And it's not only about music. Playing on stage you face emotions which you don't feel in the class. And if in the art we don't have emotions it means we're machines, so the fastest and the most precise is the best, but unfortunately, it's not art. The big artist does not need to do one hundred notes at a time. A big artist does only one - with the right breathing. And this makes the difference, the difference makes the detail, and the detail you only start feeling when you're on stage in front of an audience, a normal audience (not a classical music audience, they easily understand). If you manage to become a normal person, to my grandmother, for instance, if you touch her soul, it means you really say something with your instrument.
Say?
Music is a language. You go to school to learn grammar, but then you start to communicate, you travel, you see ordinary life and you start getting how to construct a right, normal phrase, not by the rule from your school book as a noun, verb, etc. The poets know how to use the right words, but they don't do it by grammar rules.
You mentioned previously that talent is a gift given by nature. And as I know, you come from a musical family. In your opinion, how much impact has a family background or general environment in which the young musician or just a kid grows in revealing his talent?
To reveal the talent – no, if you have it, you have it, I know many great musicians coming from families with no musical background. But what I think is important is taking care of the talent. If the family understands that their kid has a certain talent, they have to find a way to support it. Of course, if you have a gift there's a price to pay like you have to practice instead of playing football, but it's about parents who push their talented kid in the right way. To find a way to explain to your kid that music is another language that allows you to express your thoughts and feelings to your friends and lovers and anybody else without even opening your mouth, and that is what makes you a different and richer person.
How do you manage to be a demanded artist and a teacher?
It's really difficult. I haven't taught that much in the last few years, but mainly through masterclasses. I'm trying to do less quantity, but more quality, finding what is best for the person in front of me.
Do you enjoy playing in an ensemble or are you a solo player?
Before I played in a few ensembles, but now I only play in one group of musicians (among them are my two brothers who play violin and piano and a friend of mine who is a drummer) and with them, I play a project of Four Seasons combining pieces by Vivaldi and Piazzolla. It's so important to play with other musicians. There's something you can never understand when you play alone, that's why playing with somebody else makes you complete. And besides, it's much nicer to travel around the world with friends.