The program "Spring in the Snow", which is held for the third consecutive year in Orjensko sedlo (1600 m above sea level), organized by the Agency for Development and Protection of Orjen and the hiking club "Subra" from Herceg Novi, allowed visitors to enjoy the snow while at the coast, the swimming season began.
"Lovers of the mountain from Herceg Novi and Dubrovnik attended and participated in the attractive creation of snowball cocktails and ice cream, presented by the Agency for Development and Protection of Orjen. Preparing and tasting under the open sky is part of an unforgettable experience, completed with a "silly" contest in sledding, on the polygon "excavated" only for this occasion by the members of the Mountaineering Club "Subra"," the Agency said.
A kind of bobsledding trail is set on the steep slope of the nearby Kosmaš, about a several hundred meters long. The depth of the trail provided safe passage and avoided the Orjen pond, the largest water surface on this otherwise arid mountain.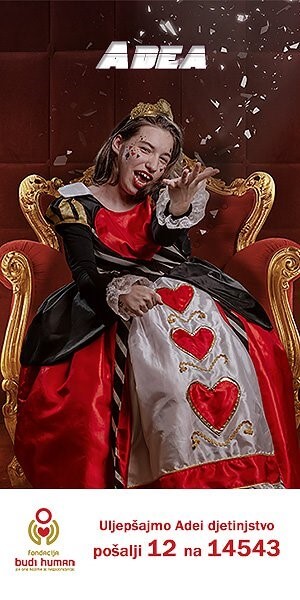 The fastest were awarded diplomas from "Spring in the Snow", an event by which, this year, the organizers marked with Earth Day.
"This illustrative way emphasizes that everything is connected, and that regional pollution of the atmosphere could have a negative impact on the chemical composition of the snow on Orjen, and that future climate change could seriously endanger the existence of Orjen spring snow, the natural phenomenon of the mountain on the edge of the warm Adriatic sea," said the Agency for Development and Protection of Orjen.
Text by Vijesti online, on April 22nd, 2019, read more at Vijesti