The contest of high school bands called DANILOVGRADATION will be held on May 10th at the plateau next to the river Zeta. At the event, organized by the Gymnasium "Petar I Petrovic Njegos" from Danilovgrad, the Ministry of Education with support from the Danilovgrad Municipality, ten bands from 10 Montenegrin gymnasiums will compete.
Each band will perform three compositions -one they've authored, and two already known compositions, in Montenegrin and a foreign language.
The first placed band will have the opportunity to record their song in the studio, while the second and third prizes will receive musical equipment which is necessary for the band. Marija Bozović & Band will play in the inaugural part.
The goal of this event, as suggested by the organizers, is to encourage young people to consume high-quality and healthy content. As the project relies entirely on the attitude of the Ministry of Education that institutions should work to encourage extracurricular activities and to profile youth tastes. That is why, among other things, the "Day of Art Education" project with Zetski dom was realized, during which several thousand children had the opportunity to visit the Royal Theater and the National Museum
Director of the Danilovgrad High School, Natasa Latkovic, said this is an important event.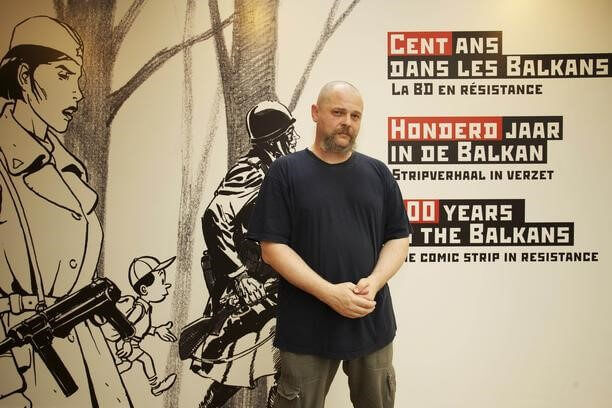 "At the institutional level, we send a message that we will fight for quality to take place in the lives of young people. We will not leave them to the mainstream, but we will do our best to direct them and show that they have our support," Latkovic said. The Ministry of Education spokesperson Milica Lekic said that the quality of human life is measured, among other things, by his capacity to perceive the world around himself, to develop a constructive critical opinion and to be a creator, but also a consumer of high-quality content. The bands that will compete are KOTOR - Kotor Gymnasium - SUNSET, CETINJE - Cetinje Gymnasium - IVAN CRVENI, ROZAJE – Gymnasium 30th September". SILENCE, NIKSIC - Gymnasium "Stojan Cerovic" - NE BILO ROCK-A, BAR - Gymnasium "Niko Rolović" - KRUG, PODGORICA - Gymnasium "Slobodan Skerovic" - ABISSYA, BIJELO POLJE - Gymnasium Miloje Dobrasinovic "- LITTLE DOTS, BERANE - Gymnasium" Panto Malisic "- ALT, PLJEVLJA - Gymnasium, Tanasije Pejatovic" - BISERI PLJEVALJA, DANILOVGRAD - Gymnasium, Petar I Petrović Njegos "- NOEMA.
Text by Vijesti online, on April 16th, 2019, read more at Vijesti