29 March 2019 - The implementation of the "Smart City Concept" within the Municipality of Budva includes the realisation of a pilot project related to the introduction of modern technologies, especially the promotion of the use of solar energy.
Budva has recently purchased five Smart Solar Benches of the new generation, which, through installed photovoltaic modules, accumulate solar energy as the only power source (the benches are not connected to any source of electricity). The bench has a WiFi access point, a rain sensor that turns off the bench in the case of heavy precipitation, a built-in LED light that illuminates the area near the bench at night. Users also have the option to wirelessly charge their newer generation devices (which support wireless charging), as well as standard device charging via USB ports.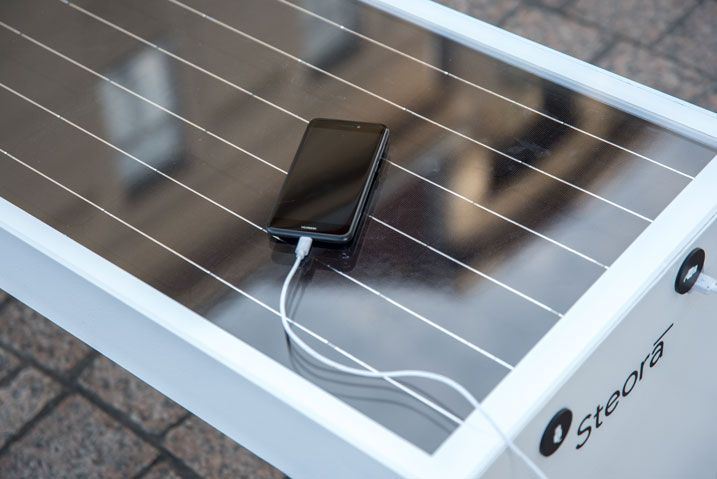 The benches are installed in accordance with the plans of the Secretariat for Spatial Development, Municipal and Housing Affairs of Budva in five locations in front of the Municipal Building of Budva (at Trg Sunca – The Sun Square), near the hotel Tre Canne (Mediteranska Street), the third bench can also be found at the Mediteranska Street, on the Slovenska beach, and at the Slovenska coast.
The Assistant Secretary of the Secretariat Secretariat for Spatial Development, Municipal and Housing Affairs Aleksandar Popović commented on the recent purchase and expressed his satisfaction with the project implementation. He said that the representatives of the local government insisted on the realisation of this project and that they are delighted with the outcome of their investment. "The municipality has allocated 12,000 EUR for this project. Mediteran advertising will soon put up three more smart solar benches," Popović added.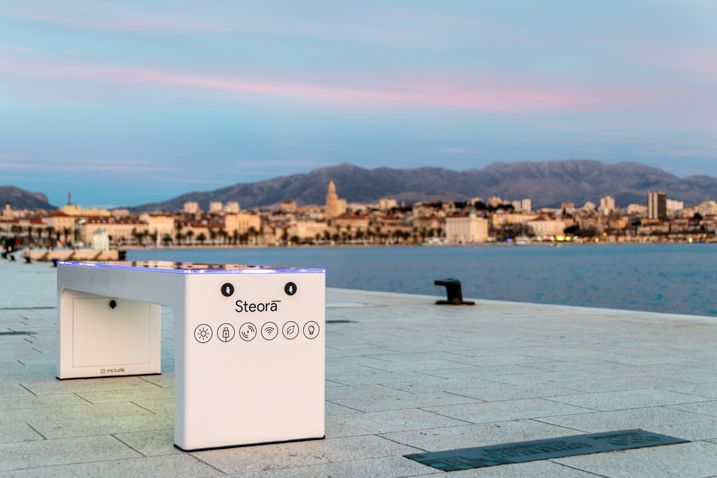 The citizens and tourists of Budva can now have access to Steora Smart Benches, beautifully designed benches with multiple functionalities that added allure to each of the five locations they were installed. Their strong, powder-coated steel construction is completely weather-resistant and vandal-resistant. Steora's main feature is the charger for charging different types of devices. The bench comes with two USB ports with ambient light for charging any device using a USB cable. A wireless charger integrated into an acrylic glass cover enables cable-free charging. The users can place their device on the charging pad and charge the device wirelessly.
Fifteen sensors inside Steora monitor everything that happens on and around the bench. Each second, sensors are gathering data about air parameters, bench usage, and system status. All collected information is available for customers via the dashboard. If anything happens, the system immediately alerts the owner and Steora's tech support.