04 December 2018 - The first New Year's decoration in the old town of Kotor announcing the upcoming holidays appeared all around town on December 4. The town started preparing decorations and the job was much more relaxed this year since many decorations have already been bought, preserved and neatly organized during the last year.
Traditionally, first of all, the streets will be decorated above which is a green wreath from the branches.
"Firefighters of Kotor, who are always there to help in any situation in order to make the city more beautiful in the holiday's spirit, are doing a great job and this part of the work will be finished in no time," said Milana Andric, architect at the Directorate for the Construction and Development of Kotor.
She added that the city would be decorated in the same style as it was during last New Year, with a few minor changes, due to the satisfaction of citizens who had positive comments for the 2018 New Year's Eve.
As for the bright lights decoration, this programme will be even more vibrant. There will be more light curtains all around the city, and all the arches will be illuminated with lamps as well. The space in front of the old town will also be revived with a new figure.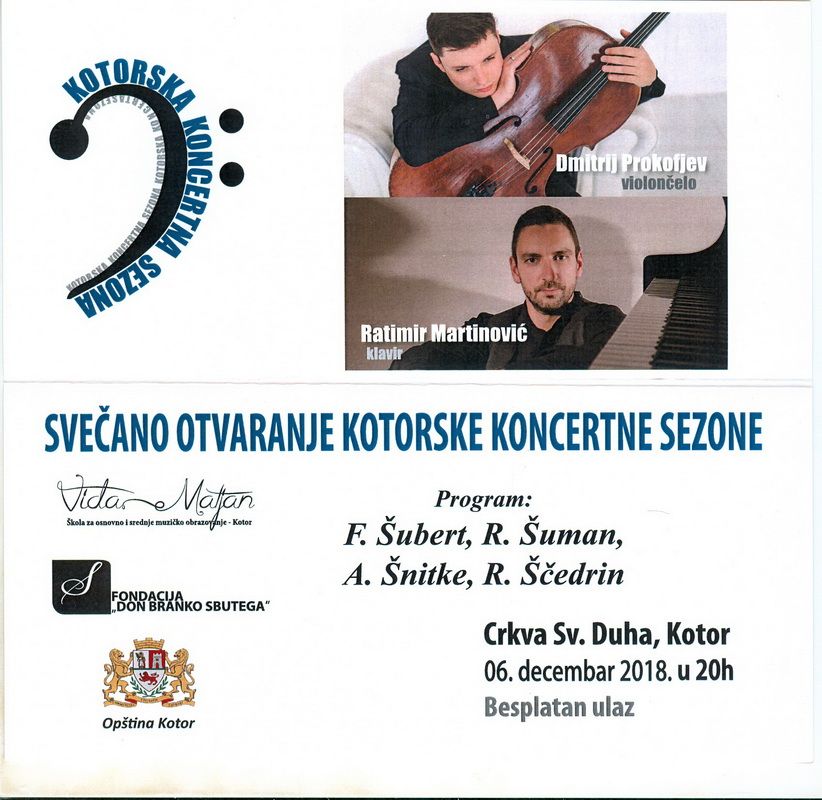 In this spirit, on the behalf of the organization of "Vida Matjan" Music School and KotorArt "Don Branko's Days of Music" on Thursday, December 6, 2018, starting at 8PM in the Concert Hall - Saint Spirit Church, the Concert of the opening ceremony of the Kotor concert season 2018/19 will be held.
On this occasion, performers such as Dimitrij Prokofiev, playing the cello and Ratimir Martinović, playing the piano will present their performances to the audience.