09 October 2018 - President of the Government, Duško Marković, said that digitalization is one of the most important prerequisites for development and increasing the competitiveness of the economy and modern society. It brings huge potential and Montenegro is actively working on the achievement of objectives set by the digital agenda of Western Balkans.
"A considerable progress has been made towards the enhancement of the development of innovation, the development of e-government, broadband Internet access, and digitalization of business activities in the economy. That is the best possible investment in the future. One of the most important aspects of the digital era is cybersecurity, where we also cooperate with NATO and EU Members," said the Prime Minister after the meeting he had with European Commissioner for Digital Economy and Society, Maria Gabriel.
European Commissioner expresses her satisfaction at being in Montenegro and said that the digital agenda has great importance for Western Balkan countries, considering the challenges the region is facing today.
"I came here in order to exchange opinions and further strengthen our digital cooperation. First and foremost, I would like to congratulate Montenegro on being the first country to join our ISA 2 Program," said Gabriel.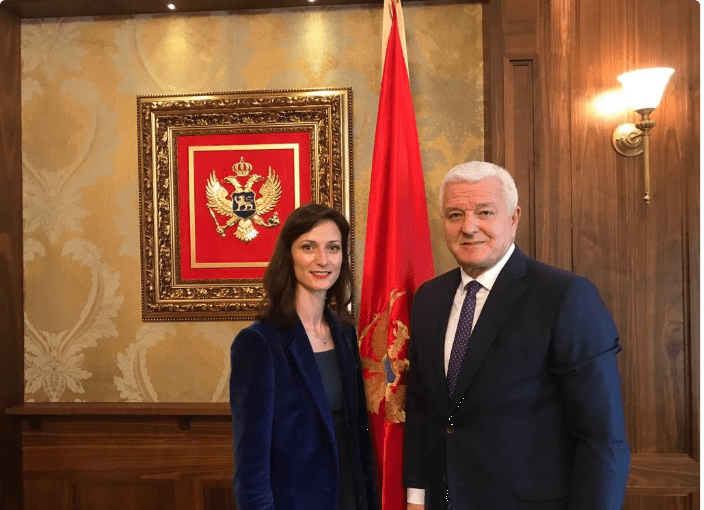 She also reminded that digital agenda for the region of the Western Balkans was initiated last year. One of its ideas is the reduction of roaming tariffs in the countries of the region.
"The Digital Agenda for the Western Balkans is a comprehensive plan for the improvement of citizens' everyday life. It aims to support Western Balkans so that it can succeed in its digital transformation. Montenegro plays an important role there since it is one of the leaders in the EU accession process," said Maria Gabriel.
Prime Minister Duško Marković hopes that the EU will recognize the efforts that Montenegro put in the closing negotiating chapter 10 – Information society and media.