September 2, 2018 - An armored vehicle MAŠAN, produced by the factory "Montenegro Armour Group" from Bijelo Polje, was presented in the barracks "Masline" in Podgorica.
The presentation was attended by the Chief of General Staff of the Army of Montenegro, Brigadier General Dragutin Dakić and State Secretary of the Ministry of Defense, Slobodan Filipović with associates.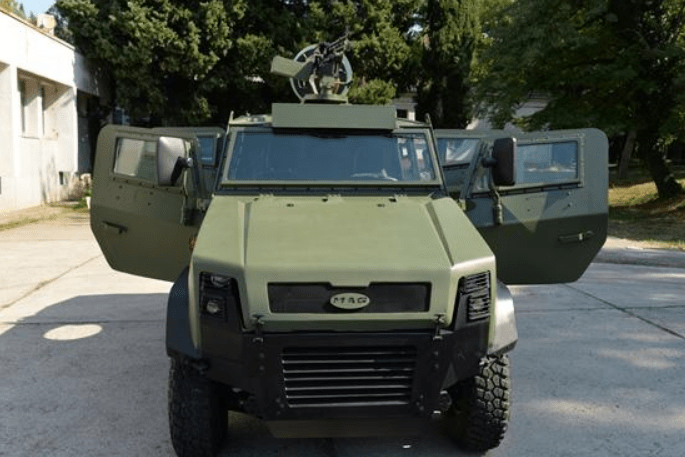 The concept of the armored vehicle MAŠAN was first presented a year ago, after which members of the Army of Montenegro and the Police Directorate offered suggestions for its improvement and performance upgrade in order for the vehicle to respond more adequately to the tasks and missions of these departments. "Montenegro Armour Group" provided the test vehicle to the Ministry of Defense and the Ministry of Internal Affairs, for the sake of carrying out the examination of technical characteristics by the members of the Military Police and Police Directorate.
Filipović thanked the company's representatives for their dedication and acceptance of the suggestions during the development of the model. He added that the launching of the military industry in Montenegro is a serious state project that will significantly improve the defense sector.
MAŠAN is designed as an economical solution. The vehicle has a fully welded steel hull that is mounted on a frame on four elastic supports for the best possible ballistic and constructive integrity and comfort.