"Being a popular tourist festival destination brings a nice income to the domestic economy, and in Montenegro it means a great international promotion of the country. Festival tourism is a significant tourist product and is often the main motive for getting to a particular country. Globally, this segment of tourism is worth over € 2.3 billion, and it is expected that this number will be doubled by 2021, "Radica Zekovic from UNDP said to "Vijesti".She said that festival tourism brings a number of benefits to a tourist destination, such as an increase in the number of arrivals, the number of overnights, the development of local infrastructure, the reduction of seasonality, the increase of tourist spending and positively affects the image of the tourist destination."The festivals attract young people, as more than 75 percent of those visiting the festival are younger than 35. Such tourists are financially in a better position, ready to spend more and data from the region states that festival visitors spend between 250 and 350 euros a day, "Zekovic said.UNDP is a co-organizer or has given support to the more popular "green" festivals in the world, such as the Southern Soul Festival, Lake fest, Sea Dance Festival, Green Montenegro International Film Festival, Džada Film Festival ...
"UNDP seeks to contribute to raising ecological awareness in Montenegro and through cooperation with people from the world of art. The goal is to contribute to sustainable development, preservation and improvement of the environment. One of the things we do in cooperation with the Ministry of Sustainable Tourism and the National Tourism Organization (NTO) is that through the phenomenon of pop culture we try to send important messages to climate change and to reduce the pollution of nature to a large number of people. Organizing a Green Event is an area that is relatively easy to move to the viability path. Great festivals such as British Glastonbury or Danish Roskilde have made their brand name in the green arena thanks to pioneering initiatives to reduce environmental impacts. This year Glastonbury pauses because it is preparing for great moves in this field and announced that for the next year they will forbid the introduction of plastic bottles at the festival. "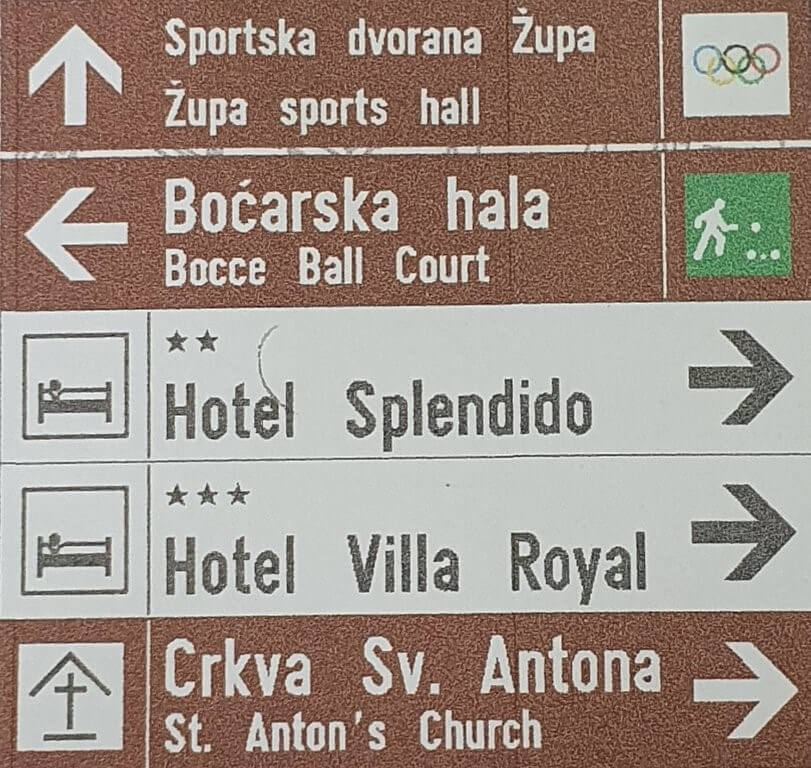 Radica Zeković PHOTO: UNDP
Green events focus on efficient use of energy and water, waste reduction, the use of ecological cartons instead of plastic and promotion of environmental issues."Festivals generate large amounts of waste and produce carbon dioxide. In co-operation with UNDP, in organization of a festival there are environmentally sustainable practices -carried out in reducing and proper waste management, reducing resource consumption (water, energy, etc.), promoting sustainable / green transport, engaging local suppliers and local firms to support the organization, disseminating information about the importance of a responsible attitude towards the environment ... The festival organizers use natural materials for stage and protective fences, entrances and auxiliary facilities which are stored after the end of the festival and use them again in the coming years. At the location itself of the festival, classical bulbs were replaced with LED diodes. To accommodate contractors and staff, the apartments and hotels that have an ecological certificate or use solar energy for water heating have advantage and thus have an additional impact on the environment. All of our green festivals reduce their carbon footprint and by per each sold ticket organizers pay 0.5 euros in the Green Fund to support sustainable projects in Montenegro, "explained ZekovicShe argues that Montenegro, in the segment of festival tourism, has started to position well on the European map of important events. "Being a tourist country means constantly creating new content and tracking current trends. In the context of creating the brand we have plenty of room for growth. Tourism is not just a question of offers. For the last decade, tourism demand has also changed. In front of tourists today there are huge possibilities to choose from, and primarily they search content. The image of a desirable tourist destination for the 21st century today is being built, among other things, on festival tourism, "said Zekovic.
Ulcinj among the top 10 in Europe
"Where are the festivals, tourism is obviously flourishing, and that is why it is a very worthwhile investment. All this helps in the promotion of Montenegro because the world media write about our festivals in the superlative, and young visitors use social networks to promote our destination. A good example is the recently completed Southern Soul festival in Ulcinj, which Guardian also wrote about, including it in top 10 of the best ones in Europe, "Zekovic said.She stated that Montenegro increasingly uses the pop culture of connectivity through online communities ("peers and friends"), based on common affinities."The destinations today attract younger travelers in different ways, and specially the music festivals are distinguished. The digital world and social networks completely change the way of promoting a destination offer. More and more travelers rely on blogger or influential personality influences, social network influencers. The whole digital story is understood by Montenegro very seriously and great job is being performed on these activities".
Text by Dejan Perunicic, on July 29th 2018, read more at Vijesti