24 July, 2018 - The Tourist Organization of Podgorica and the Secretariat for Culture and Sports of the Capital City, in order to promote the Morača river and its beaches, organize the "Ajmo na Moraču" (English: Let's go to Morača) manifestation each year, with the desire to motivate the citizens of Podgorica to visit and use the beach of the Morača river.
The goal of the event is the tourist promotion of the naturally preserved potential of the city - the river Morača, with the desire to bring the citizens back to Morača beaches, which were once a traditional gathering place of people from Podgorica during the summer.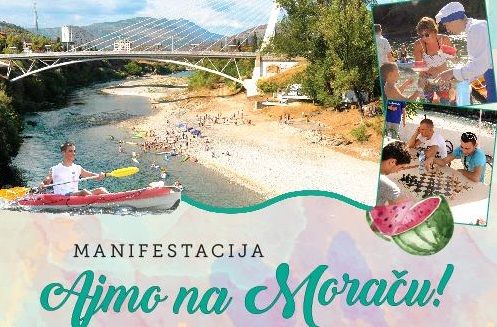 The start of the event will be on Friday at 6 PM on Sastavci, also known as Skaline. Sastavci is one of the favorite romantic places in all of Podgorica. The old stone bridge at the mouth of Ribnica in Morača has always been a popular meeting place for lovers, a gathering place for young people and the elderly, where a pleasant natural ambiance in the center, during the hot summer months when the temperature is really high, people seek refreshment along the river. The sunset from the "Podgorica bridge of sighs" makes an unforgettable landscape.
The event "Ajmo na Moraču" starts this weekend in Podgorica and will be held until August 26th. Visitors can expect a diverse sports-recreational and entertainment program. All guests can try out kayaking, table tennis, beach volleyball, chess, darts, floating on inflatable rings, while medical staff at the Health Center will measure blood pressure and blood sugar levels. This fun experience on Morača will be complemented by fruit tasting, and the band "Zvuci Titograda"(English: The Sounds of Titograd) will make sure that there's a good atmosphere at the event and that everyone is having fun.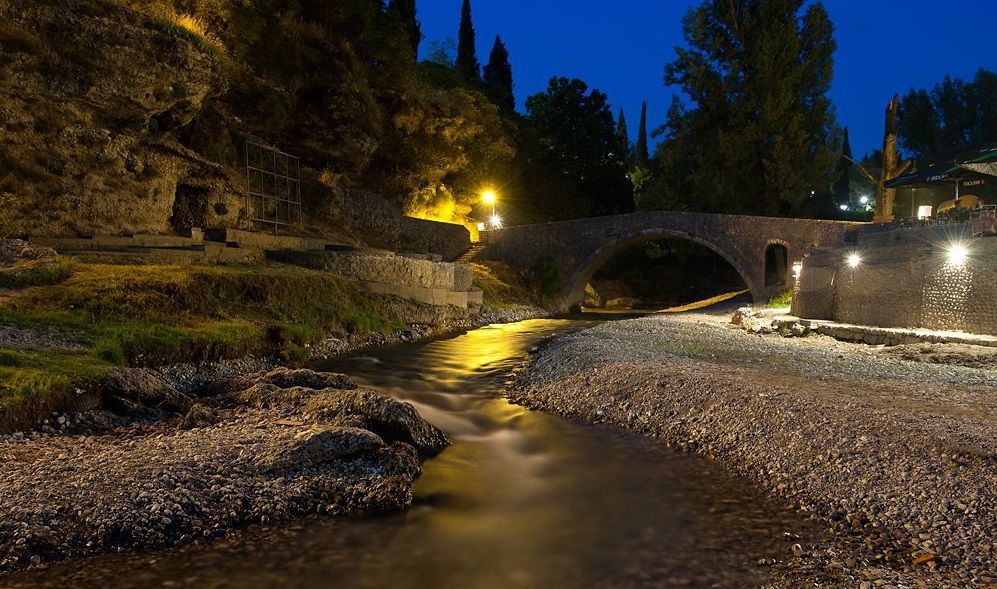 The melons which will be served at the event will be traditionally cooled in Morača. That was the main refreshment source back in the day when our fellow citizens wanted to cool down during the hot summer in Podgorica.
As every year so far, the organisers expect that socializing on the beach, good music and a great number of sports-recreational activities will make the beach of the river Morača regain its former popularity.