June 14, 2018 - A very unusual event is taking place in Montenegro for the third time: a jazz festival under the 'Made in New York' label is bringing famous American and European musicians who will play all varieties of seductive improvisations. Two concerts in Tivat (June 15th) and Podgorica (June 17th) are complemented with a street jam session in Porto Montenegro (Tivat) open for anyone willing to join and a session with jazz masters at the Hard Rock Café (Podgorica) organized for students of musical schools.
TMN talked to the Festival art director and two participants on the eve of their concert in Tivat.
Yaacov Mayman, Festival Art Director, saxophonist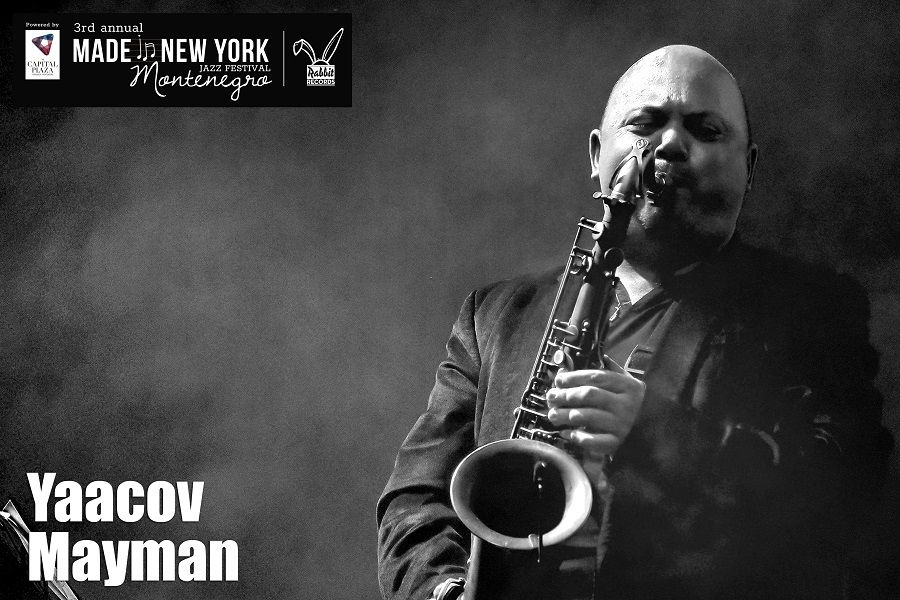 Jazz in Balkans. How was this idea born?
It was 5 years ago when we launched our first jazz festival in New York and later a competition in which Vladimir Maras (a pianist and founder of the Montenegrin label Rabbit Records) participated. He was so excited by the concept of the festival so he suggested bringing this project to the Balkan region which we happily supported.
How does the jazz festival work?
First of all, it's an international festival. Same as with our competition, there are participants from different parts of the world. This is the basic feature of our concept: everyone from all over the world has an opportunity to come to New York, be awarded and play with jazz masters just by submitting his performance video. And here at the Montenegrin festival, we bring together world jazz stars such as Dave Weckl, one of the great living drummers, and Richie Goods, famous jazz-funk bassist on a single stage. For young musicians, this is a kind of ticket to the big jazz stage and a precious experience of co-working with top artists. This year, we have last year's competition winners from France and Cuba and at the same time, we have invited one of the best mainstream jazz singers Brianna Thomas and (a funny coincidence) Igmar Thomas, one of New York's most celebrated jazz bandleaders and composers who works with many big names such as 50 Cent and Lauren Hill.
There is a new festival event planned for this year, right?
Yes, we are going to do a Street Jam Session in the Porto Montenegro village tonight to let anyone join the professional jazz musicians and play with them. It's a kind of experiment but I think people like to be surprised by thins that are impromptu.
What is the concert program?
It is jazz, you know, so each concert is absolutely unique. All of the musicians that came to Montenegro participate in both concerts in Tivat and Podgorica, and we have over 15 performances with diverse styles such as afro-latin, hip-hop, chanson, mainstream jazz. I'm sure that everyone will find something special and in line with their tastes.
It's common to hear that you should be prepared for listening to jazz music because it's complex. What was the local public's reaction to the last two festivals?
You know, I host many concerts and can definitely say that jazz is very well perceived and it's more about preconception. Jazz is a relatively young music genre, a bit more than 100 years. It's improvisation which is the same as composing (as Bach did) but in real time and it involves more elements. If you have a feeling for music, jazz is as beautiful as any other genre.
Caloe, jazz singer from France
How did you end up in Montenegro?
I participated in the competition two years ago and though I didn't win I was invited to the gala concert and that's how I'm here, in Montenegro.
Do you like the idea of an online competition?
I think it's not exactly about competing, it's the kind of tool to show yourself and find your public - it's useful. But music is not for competing, and most of the artists even participating in the competition think the same.
Jazz is still not that popular in Montenegro. Do you think the festival can bring this genre closer to the local public?
Of course, it's a great promotion of jazz in the area. Actually, jazz is a very popular music in the sense of feeling, and jazz speaks to the people with a very easy language.
So, you don't agree that jazz is not for everyone, it's hard to understand jazz music, etc.?
Not, it's not true, and it's too general statement. There are so many jazz styles! For example, I'm going to sing a popular French song which is absolutely jazz, and even those who keep saying "I don't like jazz" will not even know it, because everybody adores the melody.
What is your style?
Actually, it's a combination of popular French chanson and jazz interpretations. The way that I see it is chanson is the genre where only lyrics count and jazz is all about the music (the American songbooks are so cheesy, love-love-love, ok we get it), so I'm trying to bring these things together. My mother is a poet and she is the author of my songs, and here I'll sing one them ("Shiir") which speaks about the Syrian refugees and the horror of the war, a very serious and painful topic revealed with beautiful jazz music. I think we have to talk about these things, who else is going to do it?
People say singing is healing. What is the role of emotions in singing jazz?
Yes, I think people are touched by voice more than any other instrument because it's something everyone has, and with this instrument, they can naturally express all their emotions in a creative way. Jazz was actually born as a music of pain (originally the blues) and singing is definitely the way to feel better.
Jorge Luis Pacheco, jazz pianist from Cuba, Made in NY Jazz competition winner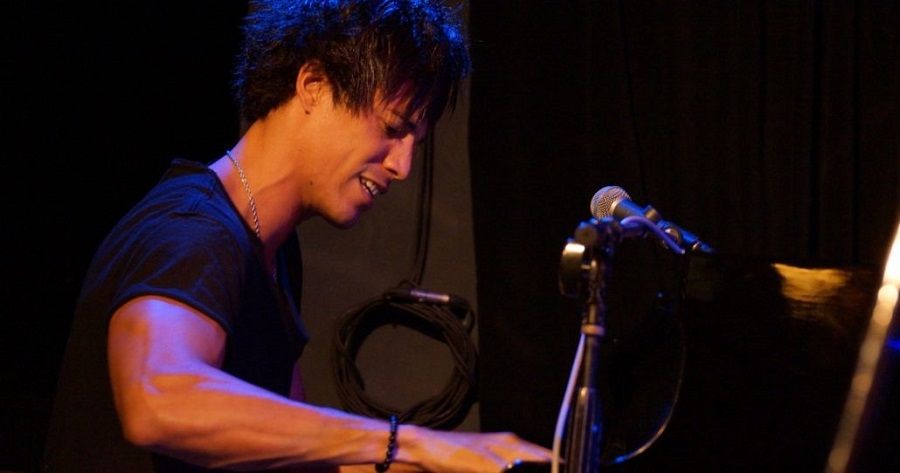 What are your first impressions of Montenegro?
Well, I come from Cube, from a similar sunny little place, and I like that you can't see big buildings around here and what I especially love here is the combination of the sea and mountains and it's a beautiful and colorful contrast.
Did the sunny southern atmosphere have any influence on the choice of music genre you're playing?
Well, I think jazz comes from everywhere, no matter what weather is, but the atmosphere of Cuba - the sun, oldtimer taxis, Latin music and loud sounds, of course, influences the style of the music I'm playing. I play and live on fire.
So, you play Cuban jazz…
Yes, it's a mix of Cuban rhythms with all of the world music you can listen to at the moment, but everything that I do has the basics of African music. Half of my family comes from Spain, and another half from Africa, so you can see very clear African Latino rhythms in all the music I play.
There is no jazz tradition or school in Montenegro and generally in the Balkan region. Imagine you were not born in Cuba, would you still play that jazz?
I think what was natural for me was to improvise. There is no jazz school in terms of classes in Cuba, only classical musical education - the same for popular music. But what's interesting is that Cuba is very popular with famous pop musicians and in my mind, this works because of the African roots and tradition of percussion related to Santeria religious rituals. I personally studied piano and percussion which I was naturally inclined to by my origins, but I started playing popular music and jazz by myself, following my own feelings. And I've recorded a new album that is actually popular jazz music.
So, you believe that for the young musicians who want to play jazz, it's no matter if there is a jazz school in the country, and they just need to do what they love, right?
Absolutely, you just have to push yourself. For example, my mother is an opera singer, and when she heard my sister and me (my sister is a wonderful pianist) playing four hands and improvising in our living room, she was going crazy because of our emotional playing. She was screaming: "It's enough! Jorge (my father), stop your kids, I cannot stand this anymore!" Now, of course, she's very proud of what we do. So, my advice for everyone who wants to play jazz is just do it, follow your heart and you'll win.