This year the Montenegrin Guitar Competition established an important collaboration with a European platform called EuroStrings, creating new opportunities for the festival directors, professional guitar players, young emerging guitarists and guitar lovers. The Young Stars, the winners of the platform's competition, came to Montenegro to share their experiences with other participants and learn from world-known and established professional guitarists such as maestro Barrueco. Some of them also challenged themselves with a broader audience like Bojan Goychev from Varna, Bulgaria.
From all over the globe, people of different ages have fallen in love with the guitar and apply for Manuel Barrueco's workshop. The EuroString Stars were lucky to visit his class today at the Naval Heritage museum in Tivat where he held a concert last night. Each participant has about 30 minutes with the maestro to show him their best.
Barrueco listens, then takes them phrase by phrase, measure by measure, note by note through their performances, probing with questions, suggesting better techniques, reviews their interpretation, and heightens their awareness of what it means to be a musician. Here are their impressions:
At the end of the hall, there is a grey-haired man with eyes the color of the sea who's listening to the maestro's notes no less carefully than the lucky young players in front of him. Barrueco's coeval Andres Daniel Marvi, one of the best guitar makers in Europe, a guitar teacher as well, joins the Montenegrin Competition for the 12th time as a supporter. From the very beginning of the competition initiative, this guitar teacher and player has generously provided his beautiful creations for the first prize winners. Total Montenegro News had a chance to speak to Mr. Marvi.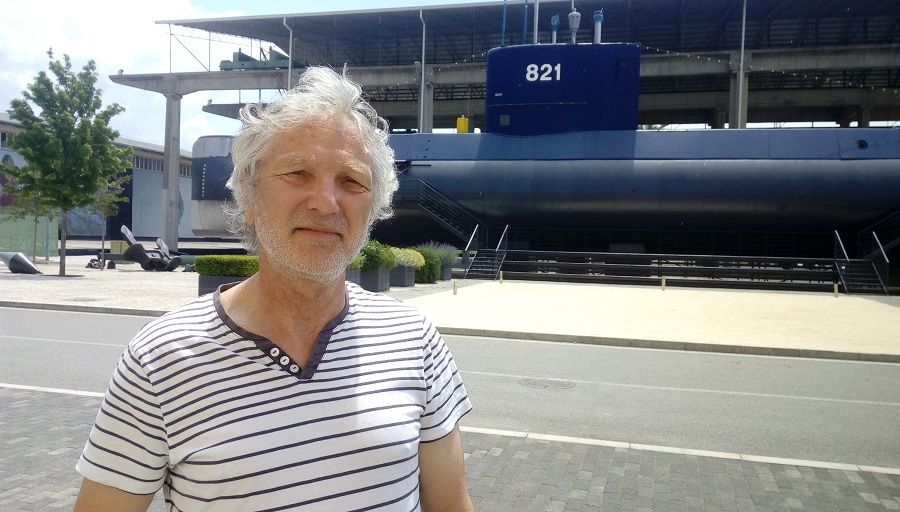 Andres D. Marvi
How do you like the competition this year?
- I've really enjoyed the performances this time. Young Julia, the winner, was just amazing, I didn't expect to see such a high level.
Why do you support this event?
- I like Montenegro, and every time I come I feel like at home, haha. Seriously, I think the competitions are necessary for the development and exchange of experience. This is a dream for many young players to be on the stage. And I see the enthusiasm and hard efforts the organizers are taking here, and I see they brought the competition to a high level and created a new perspective.
How important is it to play a proper, good quality instrument?
- It means a lot for the interpretation and tonality, to give more life to the music, to express more. A good instrument really "reacts" to your intention of play.
Did you go to Barrueco's concert last night?
- Yes, and I loved it. I like his precise play; his musicality is impressive. It's always interesting to hear his interpretation and the audience's connection. The way he feels the music is very special and he shares his feeling with the audience.