The company "Spencer & Hill" from Podgorica founded by the famous basketball player Nikola Pekovic, who owns the elite hotel "Mediteran" in Becici, and submitted a request for urban-technical conditions to the Office for Urbanism in this municipality to extend the hotel and build a temporary object.
The details of the Urban Plan in Becici states that the hotel can have even more floors. It is interesting that the planners have designed the possibility to construct a multi-floored building on a separate parcel where an Aqua park exists at the moment.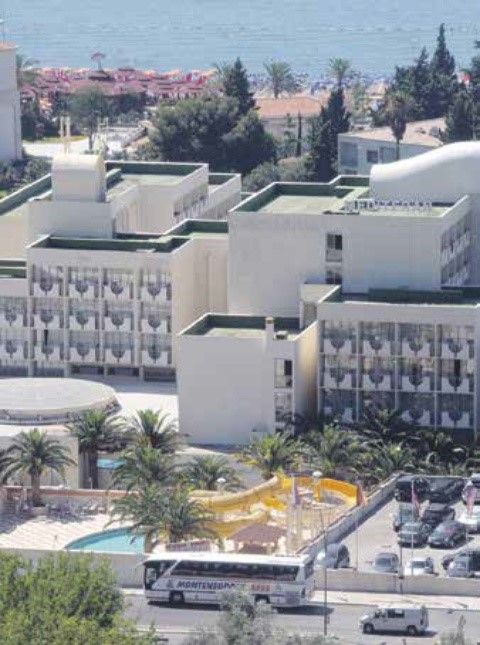 DUP allows to have more floors PHOTO: Zoran Đurić
"Spencer & Hill" registered as the owner of the hotel at the end of last year, which was previously registered in Pekovic' name. His company immediately took a loan of six million euros.
Pekovic signed a sale and purchase contract at the end of July with the management of the company "Maestral", owned by businessman Blazo Dedic. He purchased the attractive hotel for 8,5 million euros, which is a price almost eight times lower than it was evaluated in 2013 when Dedic's company announced bankruptcy.
"Mediteran" was first offered on a bid for the price of 68 million euro and in last four years, the insolvency management has published 16 ads for sale, but there were no interested buyers.
Text by Vuk Lajovic, on March 13, 2018 read more at Vijesti