In 2019, Tivat Airport achieved a new absolute record in the physical volume of traffic, as nearly 1.37 million passengers passed through the two terminals of the airport.
Last year, Tivat Airport had 1,367,282 passengers, which is a 9.7% increase compared to 2018 when there were a total of 1,245,999 passengers.
During 2019, 7,049 aircraft landed on the Tivat airport runway, which is 234 aircraft, or 3.4% more than in 2018.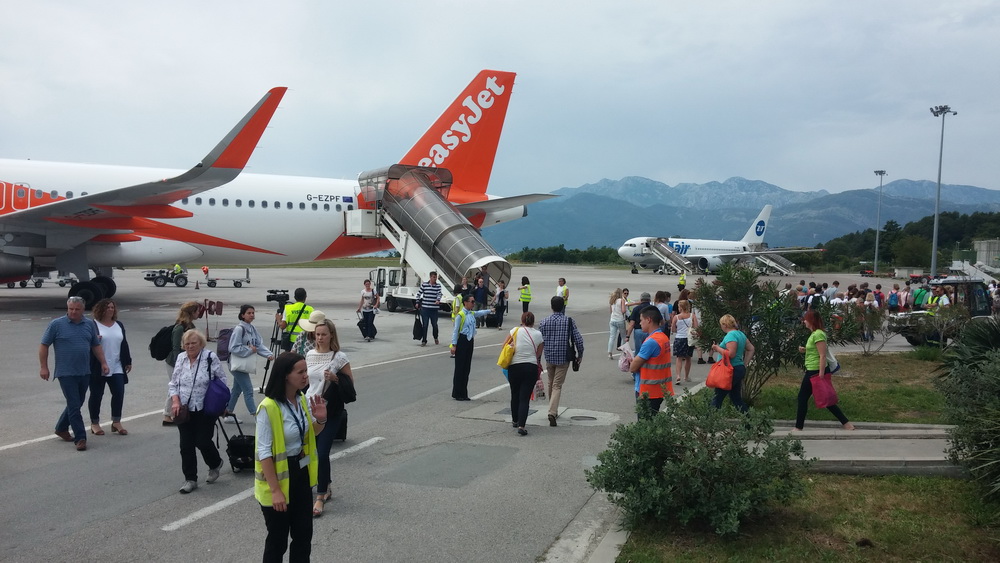 Airport Tivat photo S.L
Last year, apart from the opening of the newly built temporary facility of Terminal 2, was marked by an additional increase in the number of lines that carriers enter from the Tivat airport during the summer season, so this airport was connected with about 50 destinations in Europe and the Middle East this summer.
Among the new carriers that have established traffic with Tivat, the most significant is the German national airline Lufthansa, which first appeared on the Montenegrin market, operating from this coastal city during the summer to Frankfurt and Munich.
The announcements of air carriers for this year signal an additional increase in the volume of physical traffic in Tivat airport as new companies wanting to fly to Tivat are announced to the management of the Airports of Montenegro, and the introduction of routes from that airport to some new destinations like Milan in northern Italy has been confirmed.
Text by S.L., on January 8th 2020, read more at Boka News