29 October 2019 - Prime Minister Duško Marković opened a new 2 million EUR division of the Kurti furniture factory in Ulcinj, which will create 30 new jobs and said that this kind of project will always enjoy his support and the support of the Government.
"This is a great opportunity and a great moment not only for the municipality of Ulcinj, but for the entire country and for every entrepreneur who works in the interest of their family, their city and the State of Montenegro," the Prime Minister stressed at the opening ceremony, adding that this factory division testifies to the fact that the synergy of local government and the State can lead to yielding such results.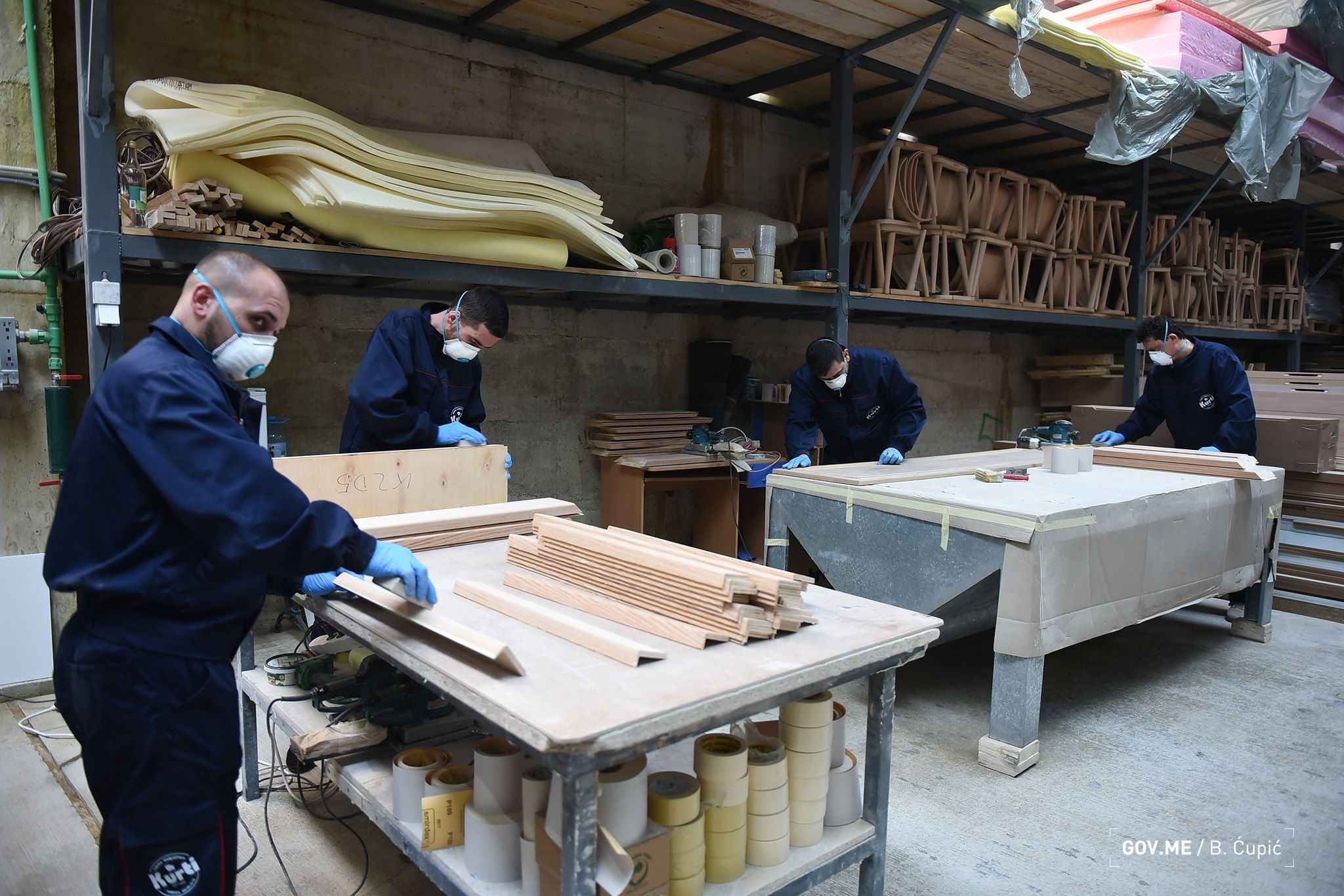 "There are many capable and hardworking people in Montenegro who can create new value in our country, not to always seek support and help from outside. The Kurti family has shown that their ability, their strength, their potential, their hard work can create new added value for Ulcinj and Montenegro as a whole," Prime Minister Duško Marković noted.
Addressing the owner of the factory Kabili Kurti, the Prime Minister said that the Government will always support this kind of project.
"What you have done is not just a business venture, it is a message to all those who need to create new value in Montenegro, that they will continue to enjoy my personal and the Government's support," Prime Minister Duško Marković underlined.
Speaking to the broader business community, PM Marković said that Montenegro has been performing exceptionally well in recent years.
"This is not only an achievement of the Government but of all stakeholders: employers, entrepreneurs, companies, business associations and, of course, investors. That is why we are experiencing a growth rate among the highest in Europe. In 2017 and 2018, we experienced an average growth rate of 4.9% and 5.1%, respectively, which is the third growth rate in Europe. Nothing happens in Montenegro by accident. This is the result of a thoughtful policy and a commitment. Therefore, the Government has no doubt about whether it must stand by the people who create. Today, I am feeling like I am in my natural environment, where new value is being created, with a man who will create 30 new jobs by opening this factory division, thus enabling young people not only to work and earn money, but to start and raise their families and stay in Montenegro as well. We are sending a message to our compatriots that we have not forgotten them, that they are in our thoughts, and that we will create conditions for them to return and build Montenegro with us, and make it better than it is today," Prime Minister Duško Marković pointed out.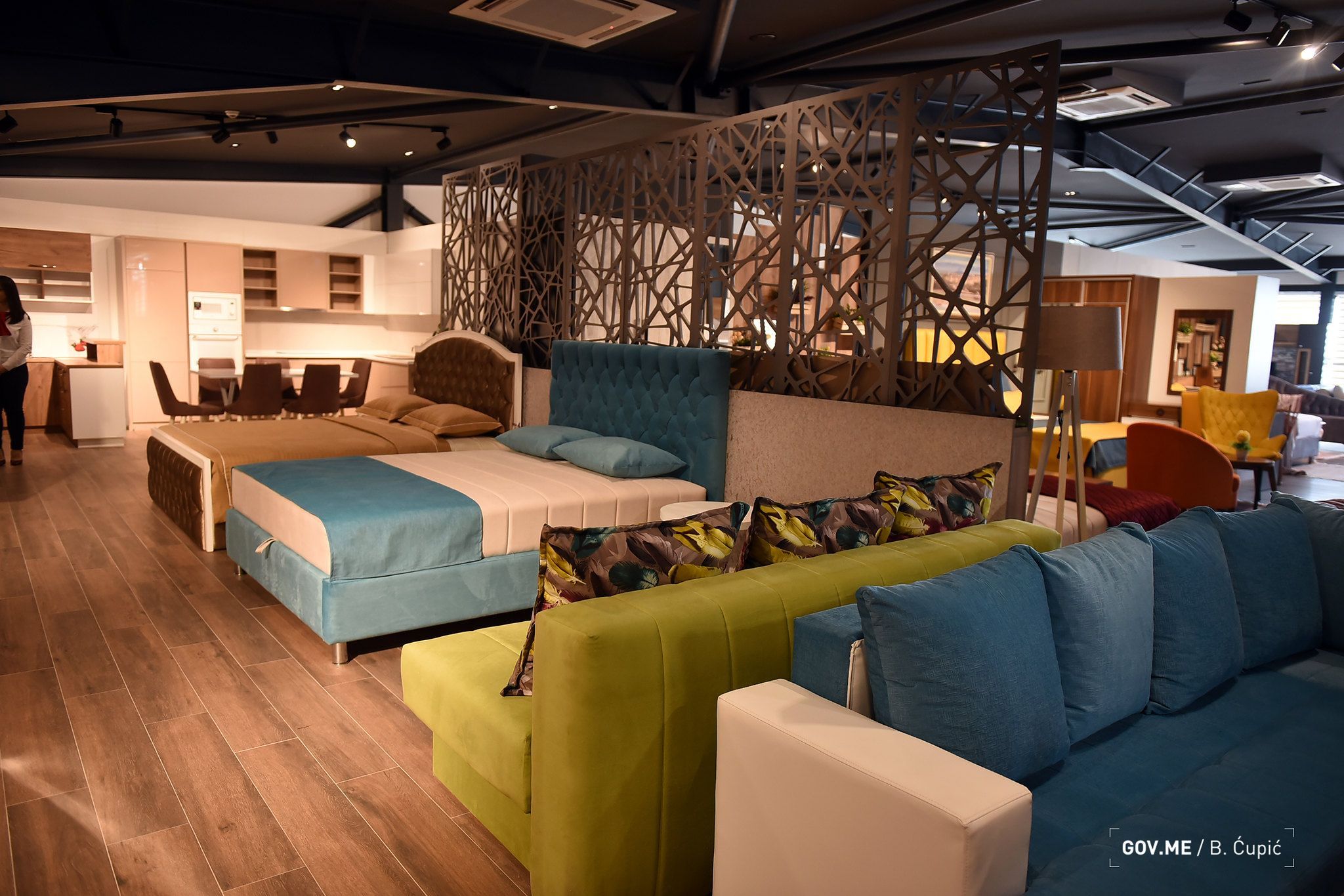 Speaking about Ulcinj, the Prime Minister said that the policy of his Government is to bring back to Ulcinj its old splendor and all those opportunities that existed when tourism was blossoming in this municipality. In that regard, he referred to numerous investments in this municipality, adding that he understands the issue facing the local government and that they will have the support of the Government.
"The Government stands by you in your bid to overcome the problems for the benefit of Ulcinj and the citizens of Ulcinj, for the benefit of Montenegro and its development," Prime Minister Duško Marković concluded.
Mayor of Ulcinj Ljoro Nrekić stated that this event proves that there is a business environment in Montenegro and in Ulcinj where it is possible to invest and that it foretells new high-quality investments that will create hundreds of jobs, writes Office of the Prime Minister of Montenegro.
The owner of the Kurti furniture factory thanked the Government and Prime Minister Duško Marković for the dedication and opportunities created by the Government for businesses in Montenegro.
Read more news about business in Montenegro at TMN's dedicated page.