March 5, 2018 - With growing business activities and an accelerated tempo of life in the country, Internet shopping has become more and more popular in Montenegro. For the busy citizens of Podgorica, the supermarket chain IDEA opened an online shopping service in February. If your many obligations don't leave you time for buying groceries, or you're an office manager ordering coffee, cookies, and sugar for the meeting room, or maybe you just don't enjoy queuing at dull supermarkets, online shopping is a perfect solution.

IDEA provides a range of over 8,000 items that can be delivered directly to your door. By merely clicking, you can choose from food, cleaning, hygiene, and home supplies, or baby, pet and car products you might need. The prices of the products are the same as they are in the stores, and the minimum for online orders are 15 euro. The delivery is free and currently covers the Podgorica area, except for the two furthest city quarts - Tuzi and Golubovci.
Working hours are on weekdays from 9h to 21h, and on weekends from 11h to 19h - and you can choose the delivery date that best suits you. If you order by 11 am, same day delivery is possible, but you can also schedule the delivery for the next day or up to 10 days in advance. Packages of ordered products are done manually, and the IDEA delivery vehicles are equipped with a cooling compartment, which allows frozen goods to be transported in proper condition. Payments are accepted by credit card, by cash upon delivery and by bank transfer for legal entities.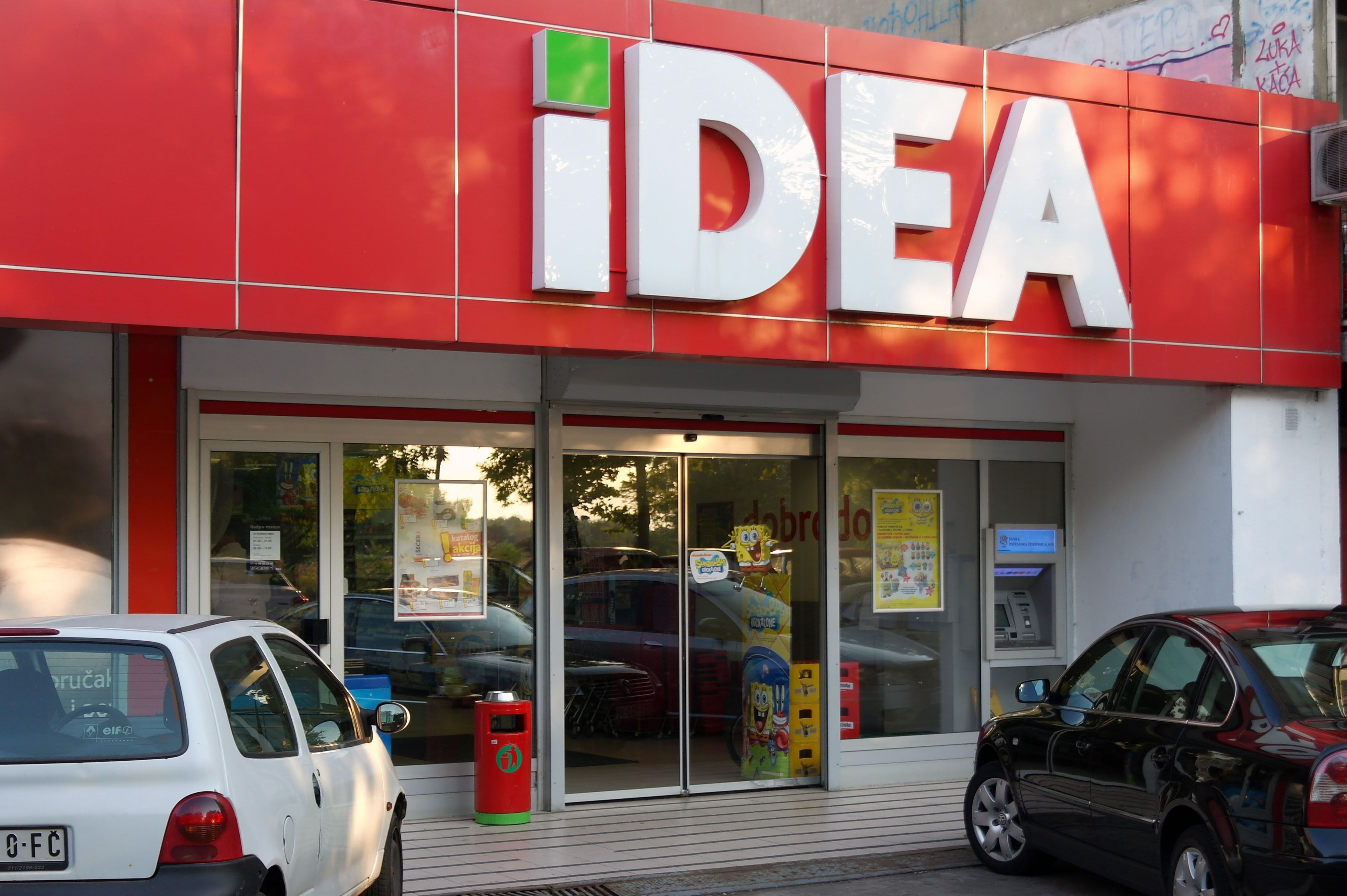 (Wikipedia IDEA page)
Customer reviews are already positive: "The only problem is that the site is not completely developed yet, so if you need something fast, it's better for you to go to the supermarket because you will not receive your order until the next day. But, for those things you do not need immediately, it saves time and the effort of going to the supermarket and waiting in line."
Another operator in this field is MojSupermarket which provides an alternative and independent offer for online shopping in the Montenegrin capital. Their concept is a bit different but is still based on saving the customers' time, and in this case, their money as well. The website provides smart choice suggestions - it automatically collects the prices of items you add to your basket and suggests replacing the selected items for products of the same or similar characteristics by the same manufacturer that has a lower price, or for products of another manufacturer that are simply cheaper. There is no minimum purchase order like there is at IDEA, but delivery is 2 euro. The goods are delivered to your door on the time and date you choose.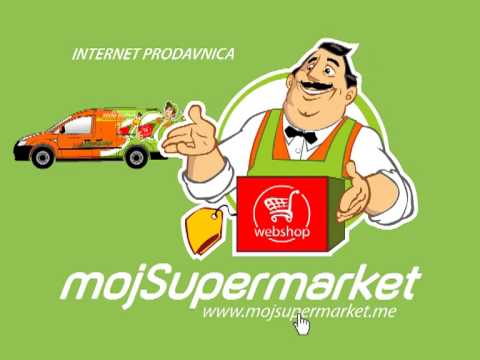 (http://mojsupermarket.me/)