30 July 2019 - During the working visit to the city municipality of Golubovci, where he presented encouraging results of the Government's support to plant production, in particular to tillage and vegetable farming, Deputy Prime Minister and Minister of Agriculture and Rural Development Milutin Simović and his associates met with representatives of city municipality Golubovci headed by Tanja Stajović.
The meeting discussed the current Government policies focused on the further development of business, especially agricultural production and entrepreneurship, job creation and improvement of infrastructure and the living and working conditions in this area.
Deputy Prime Minister Milutin Simović particularly expressed satisfaction with the effects of the Government's capital development projects, such as the construction of a new boulevard from Podgorica to Golubovci and a secondary vocational school worth more than 10 million EUR.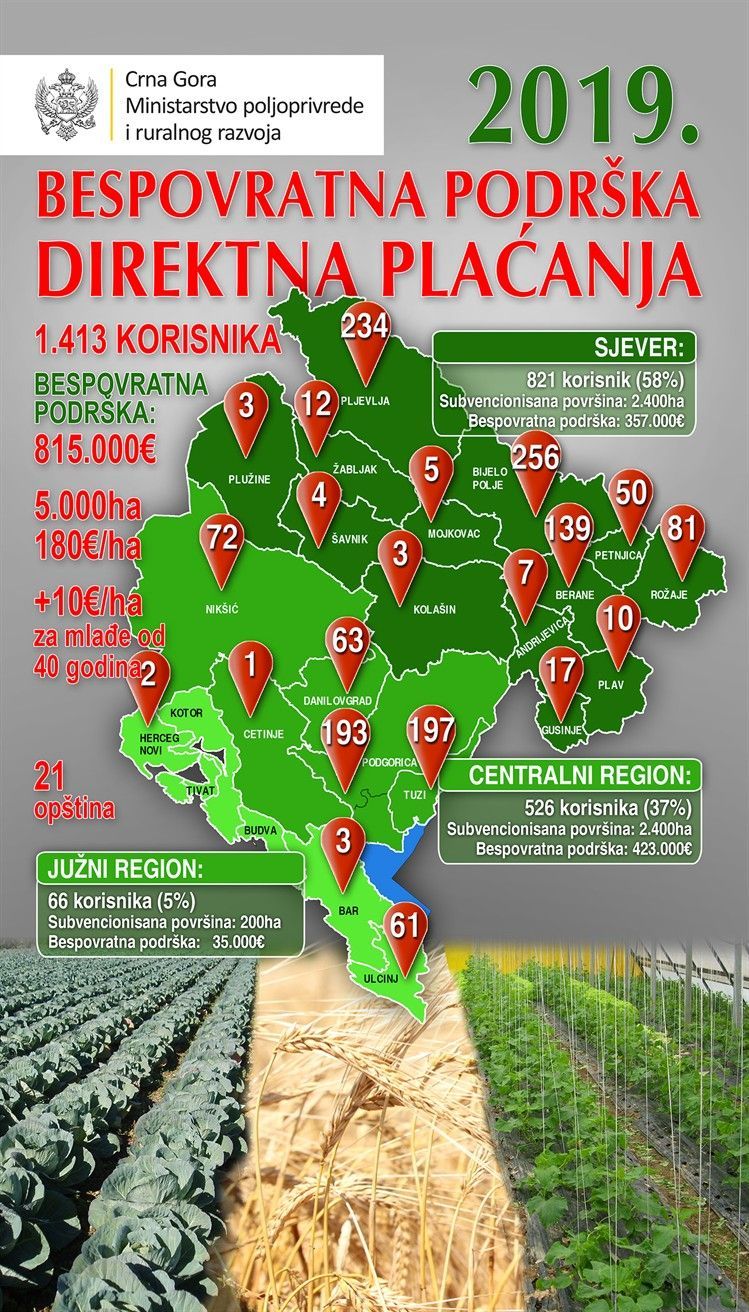 Furthermore, the meeting discussed enhanced control in order to eliminate the illegal exploitation of gravel and sand in the lower stream of the Morača River, as stated in the announcement by the Ministry of Agriculture and Rural Development of Montenegro.
Finally, Deputy Prime Minister and Minister of Agriculture and Rural Development Milutin Simović stated that the Government of Montenegro has already allocated 1,23 million EUR of grants for 1.800 farmers from 21 municipalities for the development of tillage and vegetable farming, while the processing of requests for an additional 800.000 EUR is ongoing.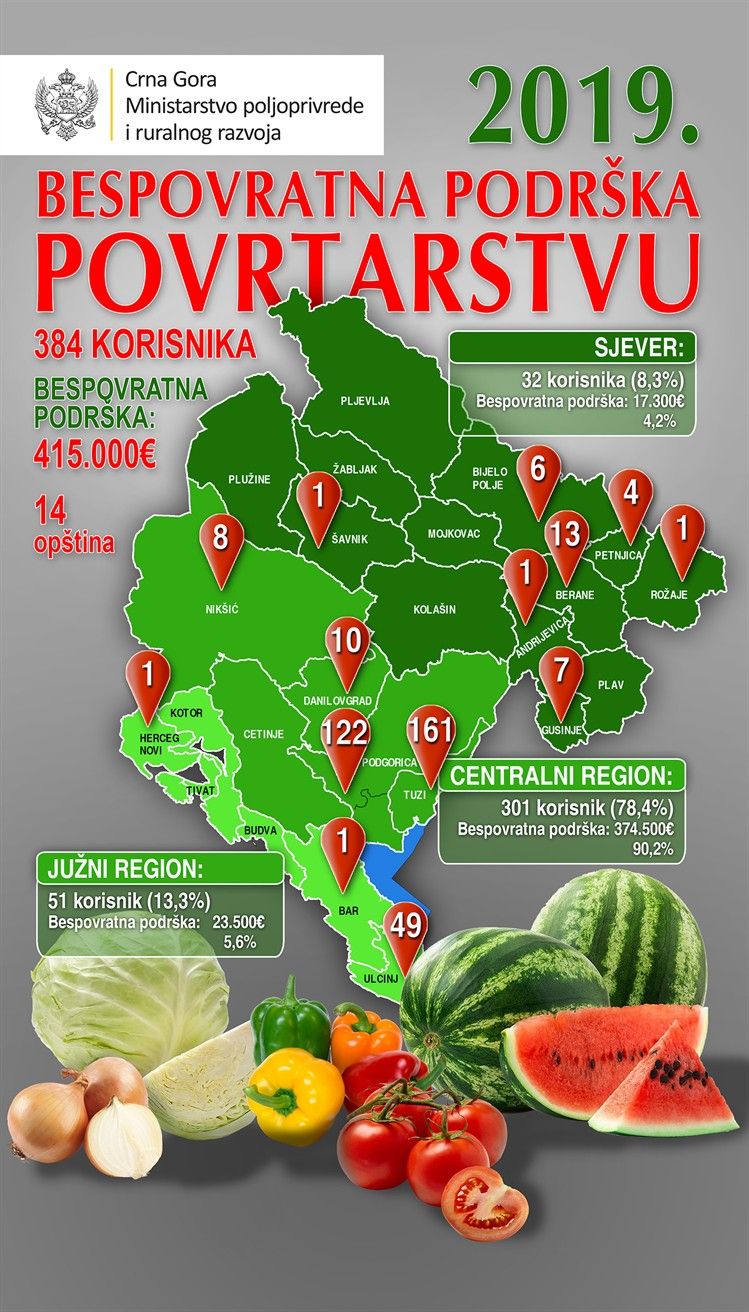 As a result of one of the measures – a public call for support to vegetable farming – a total of 384 agricultural producers from 14 municipalities were supported, who invested almost 1 million EUR and received non-refundable support of 415.000 EUR. Investments covered the purchase of seeds, seedlings, foils, while the support amounted to 40 to 50%. In Podgorica, 122 producers received 125.000 EUR, or 30% of the total amount of support.
Read more news about business in Montenegro at TMN's dedicated page.