29 July 2019 - The political and economic climate in Montenegro provides realistic and tangible chances for new development, for the Diaspora's investment in profitable projects that can contribute to even higher rates of economic growth of Montenegro, Prime Minister Duško Marković said at the constituent session of the second convocation of the Council for Cooperation with Diaspora – Emigrants.
Speaking about the vision of the cooperation between the homeland and the Diaspora, the Prime Minister said that it exceeds in sending money to families, not ignoring its importance, given that in this way, Montenegro receives over half a billion euros annually. Pointing to the achieved significant economic growth, PM Marković said that such a result was largely contributed by foreign direct investment.
"I would really be happy if in the coming period, among the investors who came to Montenegro from nearly a hundred foreign countries, there would be a larger number of our successful people who have developed their businesses around the world," Prime Minister Marković said.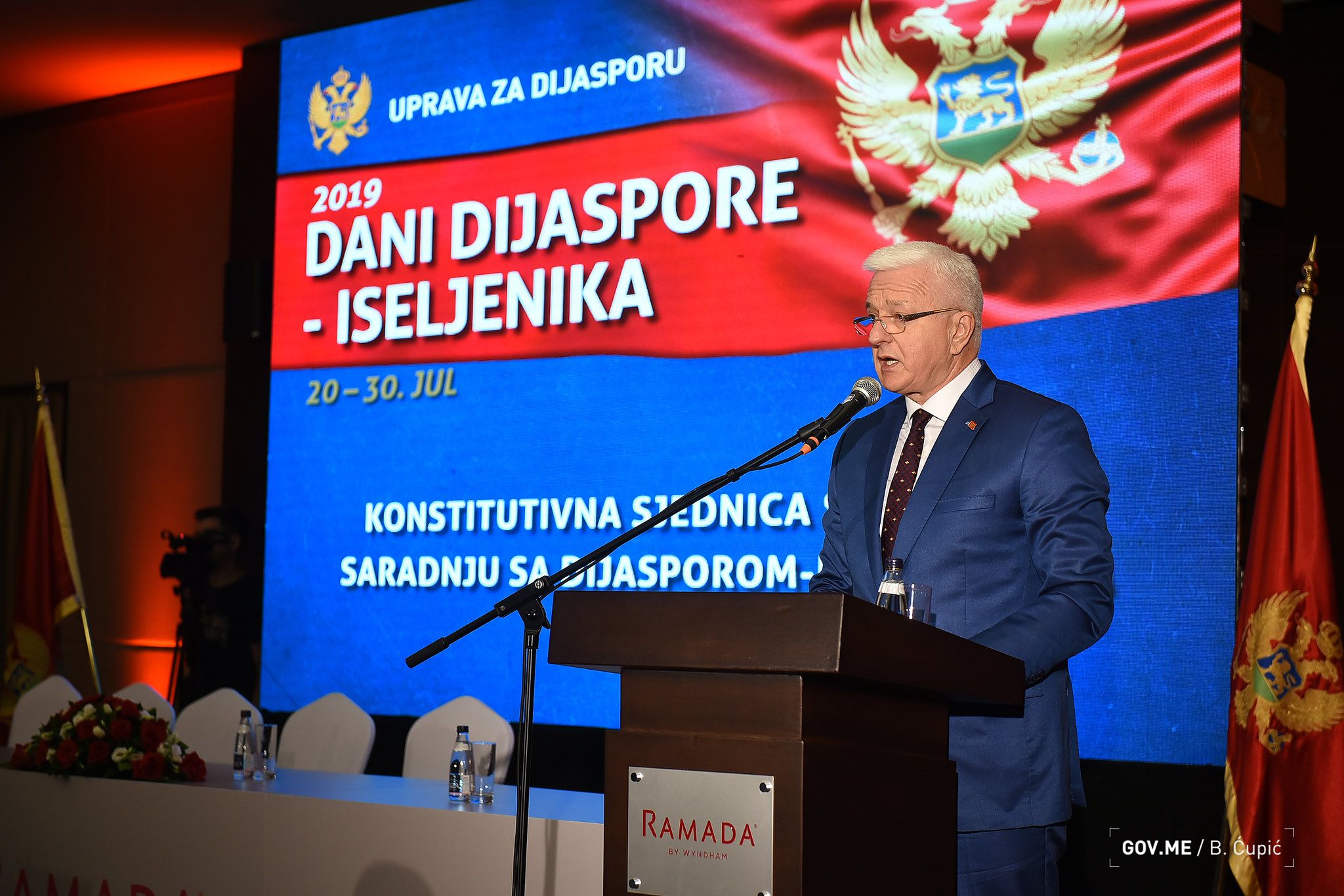 In this context, the Prime Minister urged the local self-governments to design and send development projects to the Government; to be cooperative and open to ideas from our Diaspora.
"There is enough money for all good business ideas and, as the Prime Minister, I guarantee that the Government will strongly support any such idea," said Marković in the official report made by his Office.
The Prime Minister pointed out that Montenegro is a big construction site, and that today's Montenegro and the Montenegro they left, even just a few years ago – they cannot recognize. In this transformation, he added, he sees a significant space for a greater presence of the emigrant community. He recalled that the support of the Diaspora was crucial in the renewal of independence, and that their vote YES on 21 May 2006 was YES to Montenegro, European and Euro-Atlantic, multi-confessional and anti-fascist, economically viable and prosperous. PM Marković thanked the previous members of the Council for their engagement in the past three years.
"Not only because it was our legal obligation arising from the Law on Cooperation of Montenegro with Emigrants, but also equally important I consider our moral obligation to all those generations of Montenegrin emigrants and their descendants scattered all over Europe and the world," Prime Minister Duško Marković stressed.
Read more news about business in Montenegro at TMN's dedicated page.