13 April 2019 - For many years, "Budvanska Rivijera" has managed to preserve a strong position on the tourist map of Europe by branding its tourism product and contributing to a better position of Montenegro as a tourist destination. Breathtaking nature, supreme service, rich and imaginative cuisine, friendly hosts and the abundance of culture and entertainment events make a long-term basis for successful business operations of this hotel group.

Hotel Group Budvanska Rivijera is one of the largest hotel groups in Montenegro. It consists of five hotels located in some of the most attractive locations in Budva: Hotel Mogren, Hotel and Resort Slovenska plaža, Hotel "Aleksandar", Hotel Palas and Hotel Castellastva. Throughout the years this hotel group has been recognized as a company that continuously invests in quality improvements which result in a constant increase in the number of overnight stays and financial indicators. Following global trends in sustainable development in the tourism and hotel industry, HG Budvanska Rivijera has introduced an integrated management system by unifying three international ISO standards in the field of quality management (ISO 9001), environmental management (ISO 14001) and food safety management (ISO 22000 ), which is currently the only company in Montenegro operating under this principle. This hotel group has been awarded the Travelife Gold Certificate - an international quality label in the domain of respecting environmental and social principles, which shows that the company is committed to achieving high customer and employee satisfaction, reducing operating costs and respecting the principles of sustainable tourism. All this effort by HG Budvanska Rivijera was recognised on the annual award ceremony "Wild Beauty Award", during which the company was awarded a certificate for contribution to quality and development of tourist offer of Montenegro through the implementation of standards in the hotel industry.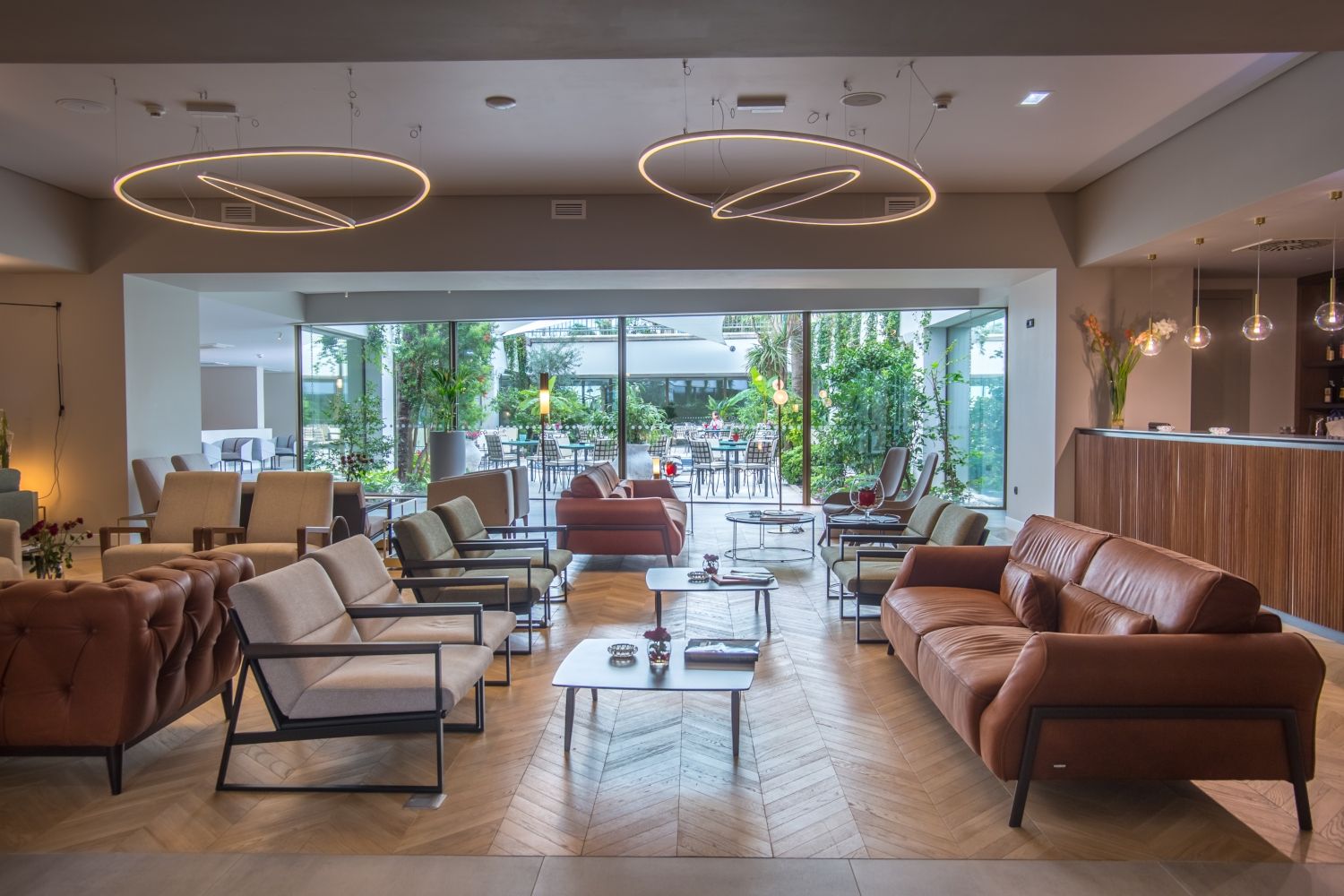 Hotel Mogren is an authentic city hotel categorized with three stars. Built in 1934, it is an undisputed tourist symbol of Budva. Located near the walls of the Old Town, it was named after the nearby beach Mogren, one of the most beautiful beaches in Budva. The Mogren tourist season 2018 will be remembered for numerous novelties. After the adaptation of Gradska kafana (English: City Tavern), Mogren Hotel welcomed guests in a new, redesigned edition with an improved gastronomic offer, as well as a series of cultural and entertainment events on the terrace of the pop-up restaurant Makarul. Musical concerts by Zorica Kondža, band Cambi, Vanna and Kaliopi attracted many tourists and locals to the most beautiful terrace in the city. In the upcoming tourist season 2019, Mogren will continue to surprise all tourists and locals with improved event offer.

Pop-up restaurant Makarul, located on the first floor of Hotel Mogren, is the first pop-up restaurant in Montenegro. A pop-up restaurant is a provisional event designed to showcase culinary talents at a temporary location. Makarul's pop-up restaurant is the pioneer of new trends in cooking and catering, with a focus on the essence of providing restaurant services – which is the content of the served plate. Makarul offers traditional and modern cuisine in a pleasant ambience with an amazing view of Old Town Budva.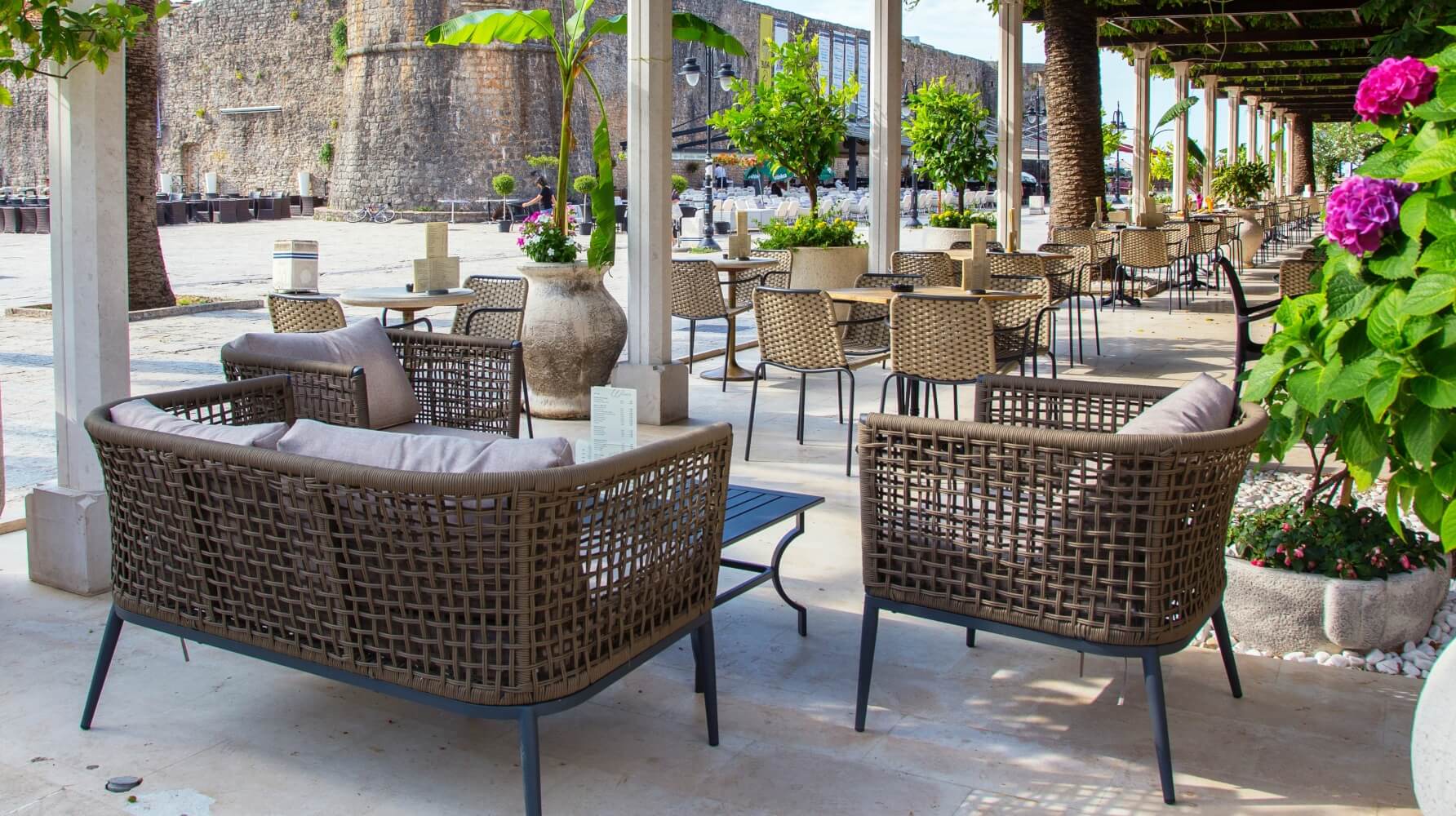 Although quite spacious, HG Budvanska Rivijera's Gradska kafana is often too small to accommodate all those who want to enjoy the beautiful ambience, excellent music as well as local and international cuisine.
Restaurant Pjaca is a unique Mediterranean corner of the Hotel complex Slovenska plaža. When it comes to Budva, one of the first associations, aside from the sandy beaches and blue sea, is definitely the Hotel and Resort Slovenska plaža, which has been present on the Montenegrin market for more than three decades and is a kind of brand of the Hotel Group Budvanska Rivijera. In the very heart of this small Mediterranean city full of diverse facilities and well-groomed green areas, there is restaurant Pjaca. The charming ambience of this corner of Slovenian beaches will attract you at first glance, while friendly hosts and the excellent gastronomic offer will make it an inevitable place when visiting Budva. The menu of the Piazza restaurant is dominated by Mediterranean cuisine - small fried fish, homemade squid, tuna, seafood, mussels, and homemade pasta. The gastronomic delight is emphasized with a special way of serving meals - in Pjaca you will eat certain foods from unusual pots, which gives the overall experience a special seal and warmth.
In the heart of a small coastal village near Budva, a small cove and a fishing village Petrovac, there are hotels Palas and Castellastva. These hotels in the Budva Riviera are characterized by an attractive location near the sea, surrounded by natural greenery, comfort, hospitality and a unique memorable atmosphere. Apart from the standard hotel facilities, the Palas Hotel has an exceptional gastronomic offer of Makarul's pop-up restaurant, a modern and well equipped wellness & spa centre with indoor and outdoor swimming pools as well as a children's playroom.