08 February 2019 - A great deal of business success comes down to its advertising, and while large companies spend millions on advertising and marketing, that doesn't mean it's the only way to get a quality promotion. A recent example of free advertising of Sveti Stefan in Montenegro can be seen on a flyer by the Bank of America!
Today, the luxury resort Sveti Stefan has received yet another confirmation of quality. The last in the series of Sveti Stefan's promotions took place on the advertising flyer created for the Bank of America, one of the leading banking groups in the United States.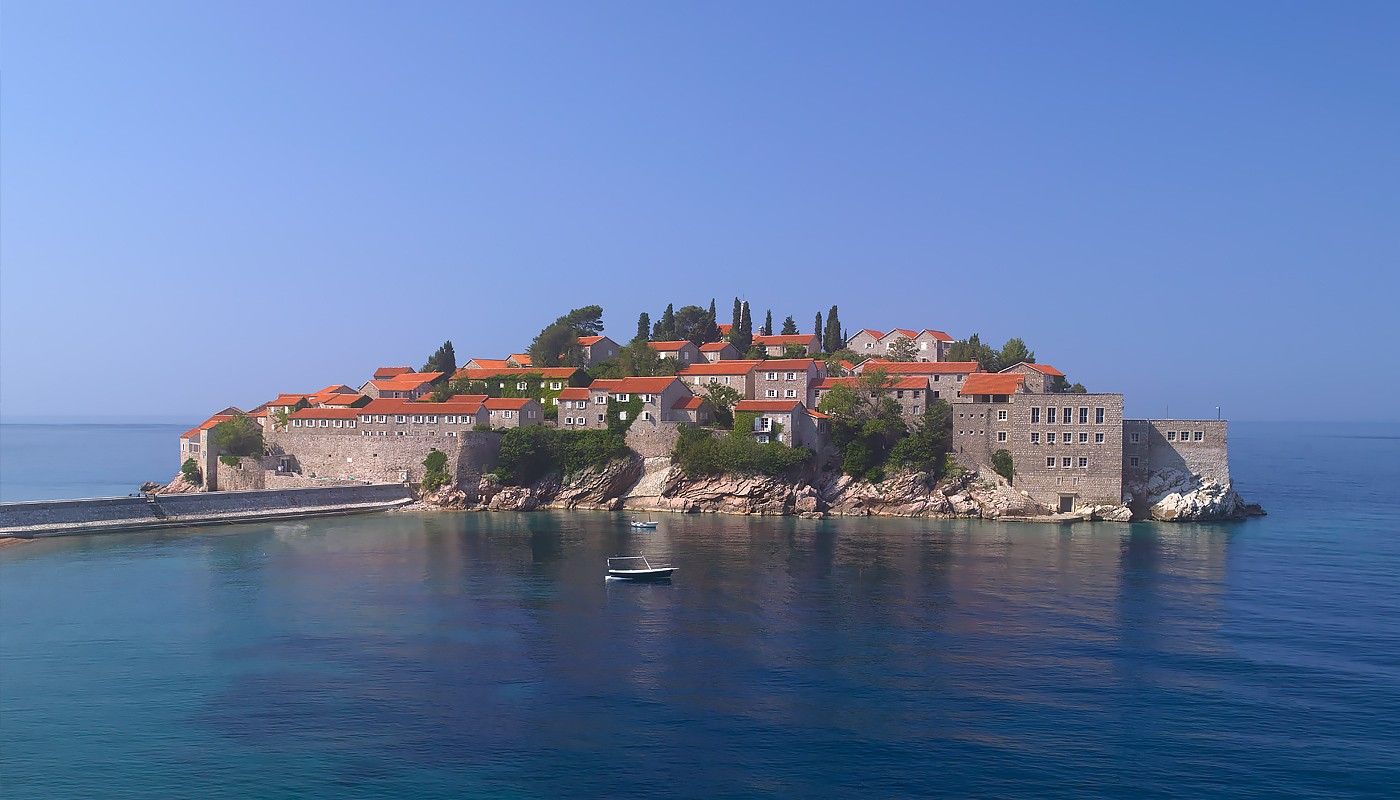 Namely, during its advertising campaign for the Bank of America Cash Rewards Credit Card, this bank used a photograph of the fairy-tale-like destination Sveti Stefan to attract the potential clients of the card. As mentioned on the flyer, a visit to luxury destinations is a reward for the right choices in life, and the one destination that has been highlighted is exactly the luxury resort in Montenegro. "Choose the rewards that are right for you", the Bank of America states on the flyer, while the picturesque Sveti Stefan glows to enchant all those who read the promotional material.
The jewel of the Budva Riviera - charming extraordinary island village Sveti Stefan is a picturesque fortification of 15th-century stone villas that overlook the most beautiful pink-sand beach and tempting turquoise waters. Located in the centre of Montenegro's sun-drenched coastline, a short drive or sail from Budva or the Unesco-protected Bay of Kotor, the resort offers private access to Queen's Beach, set in front of the Aman Spa and accessible via foot or boat transfer from the island.
According to News Agency Boka News, the presence of Sveti Stefan within the flyer was first noted by a citizen of Budva, Ljubo Filipović, who currently resides in the United States. He and his friends shared a photo of the flyer and expressed their enthusiasm that Montenegro had gained such a valuable promotion.