05 December 2018 - During an official business breakfast, the Mayor of Podgorica, Ivan Vuković, had a discussion with representatives of the diplomatic corps and foreign businesspeople in Montenegro about the planned capital projects and investment potentials of the Capital City, inviting them to help their realization in the domain of their competencies.
At today's discussion, the Mayor pointed out the ambition of the Capital to continue the accelerated development that was started during the mandate of the former mayor, Miomir Mugoša, and remained during the mandate of Slavoljub Stijepović. Among the projects whose realization is ahead, besides the most important one - the wastewater treatment plant - Mayor Vuković also pointed out the planned construction of boulevard access to the city from all sides, a project to convert biogas from landfill to electricity and the plan to build a solar power plant. In the field of sports, the Vuković highlighted the construction of the eastern segment of the City Stadium, the construction of a tennis academy, the reconstruction of the Small Sports Stadium, and the construction of a national football stadium.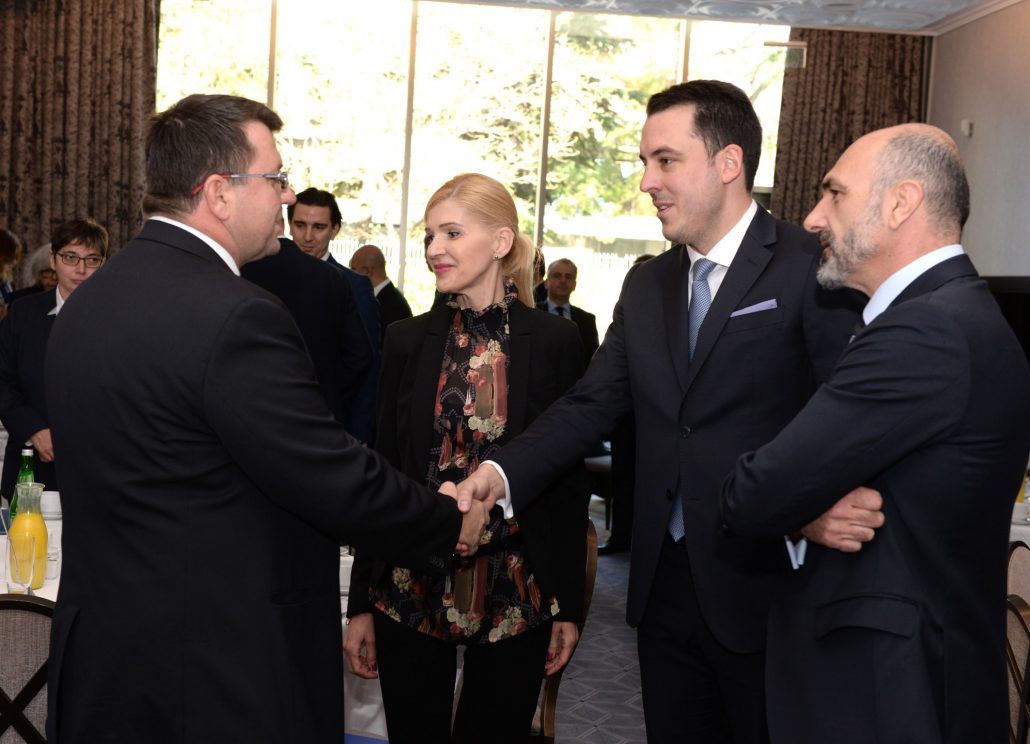 Stating that one of the biggest challenges in Podgorica is solving the problems of public transport, the Mayor said that in that field, the Capital would look up to the solutions already implemented by Belgrade, mentioning the possibility of introducing electric buses. When it comes to the need to revive the city centre of Podgorica, the Capital representatives will use the example of Ljubljana which opened its centre for both pedestrians and cyclists.
The Mayor informed the guests about the possibilities of building an expo centre, shopping malls, an aqua park, as well as more hotels in different parts of the city. In addition, Vuković drew their attention to areas in which investors are granted favourable benefits - Industrial Zone A, Agro-Industrial Zone and Service-Warehouse Zone with a marshalling station. "We are trying to attract investors through various models such as private-public partnership, foreign direct investments, and through the new ESCO method that will be very significant from next year," said Vuković.
He specifically referred to the ongoing struggle with the problem of unemployment, stating that projects such as a business incubator, Center for Competences and others - aim to motivate, first of all, young people to run their business instead of seeking employment from the state.
The Mayor concluded the meeting with expectations of support for numerous social projects initiated by the Capital, especially in the area of environmental protection, sport, and culture.