15 October 2018 - Are you searching for a better life? Or do you want to be a Life Coach or a Personal Development Advisor?
The three-day EETT seminar in Podgorica is a great opportunity to learn a new highly effective coaching method based on which you can help yourself and others. The seminar is held by Ivana Kuzmanović, one of the most famous writers of popular psychology in Serbia, on October 20th and 21st.
Seminars of the unique coaching technique Emotional Energy Therapy and Transformation (EETT), which combines psychological, coaching and energetic approach, are intended for those who are already walking the path of personal development or are preparing to do so, coaches, parents, educators, therapists, teachers, psychologists, as well as managers and entrepreneurs.
The first generation of attendees of EETT Seminar - The Basic Year of Personal Development successfully completed the cycle of five modules in the spring of 2018, and many satisfied users reported back to the organizers after the seminar in order to convey positive impressions and experiences.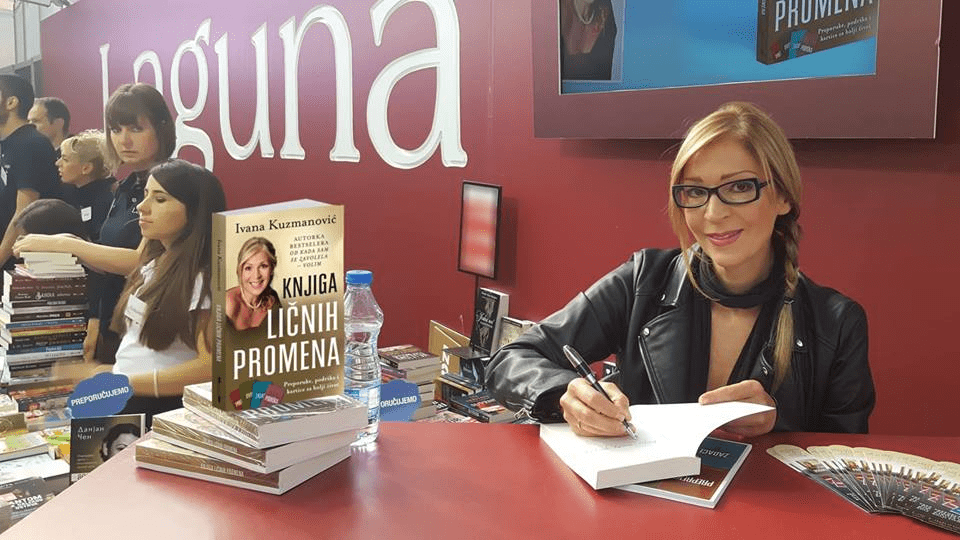 Emotional energy therapy and transformation offers methods to attain radical and lasting changes, as well as strategies for achieving desired situations, independence, freedom and love, as well as energy support throughout the process. For those who work with people, this method offers new dimensions of communication, transfer of knowledge and achievement of results. At this seminar, you can learn how to successfully deal with challenges, how to be comfortable in your own skin, how to bring joy to everyday life and find peace, satisfaction and sense of purpose in everything you do.
This technique has proven to be very successful in the domain of learning how to reduce stress, to find out how your internal situation can facilitate management and learn effective approaches to working with people when your position is a leader, with goals such as good and clear communication, trust and respect.
The Basic Level, the year of PERSONAL DEVELOPMENT, has five modules. Each module lasts three days (14 effective hours per module - a total of 15 days, 70 effective hours). The time distance between modules is a month and a half. Between two modules, attendees receive literature, workbooks and assignments.
Second - Advanced Year - Personal Development and Training for Life Coach EETT consists of five modules, in which students are trained to apply different methods in order to find the most adequate approach to the client (and their own progress).
For further information and applications for the seminar, contact Ms. Ivana Kuzmanović at the email address: This email address is being protected from spambots. You need JavaScript enabled to view it..
Source: ivanakuzmanovic.rs