07 September 2018 - Podgorica has been chosen to be the regional diagnostic and research centre and, bearing in mind the importance of this project, the administration of the capital will give its full contribution and strive to be as good a partner at each stage of the realization of this project.
On September 7th, the Mayor of Podgorica, Ivan Vuković, attended a meeting with the Swiss delegation of representatives of the Swiss Continence Foundation led by Professor Thomas M. Kessler, Chairman of the Foundation and Head of the Department of Neuro-Urology at the University of Zurich and the Balgrist University Hospital. The meeting was also attended by Montenegrin Minister of Science Sanja Damjanović, as well as the director of the Clinical Centre Dr Jevto Eraković.
In order to improve the quality of health care in Montenegro, Professor Kessler recently launched an initiative on the development of a joint project between Montenegro and Switzerland under the auspices of the Swiss Continence Foundation. According to the official reports by the Capital's Administration Office, this project would include the establishment of a diagnostic centre in Montenegro, which would incorporate educational projects aimed at health professionals based on the most up-to-date scientific and educational achievements.
Since it is a very demanding project, it will be implemented phase-by-stage, and for the further continuation of its planning it is necessary to find an adequate location for the infrastructure part of the project, that is, the construction of the necessary facility. At the meeting, the Capital's Administration Office indicated what available locations would be appropriate for this purpose. In addition, in accordance with the competencies of the Capital, all the facilities related to obtaining the necessary documents for construction at the mentioned locations were offered, with the mention that, as a partner in the project, the Capital does not expect any financial compensation in return.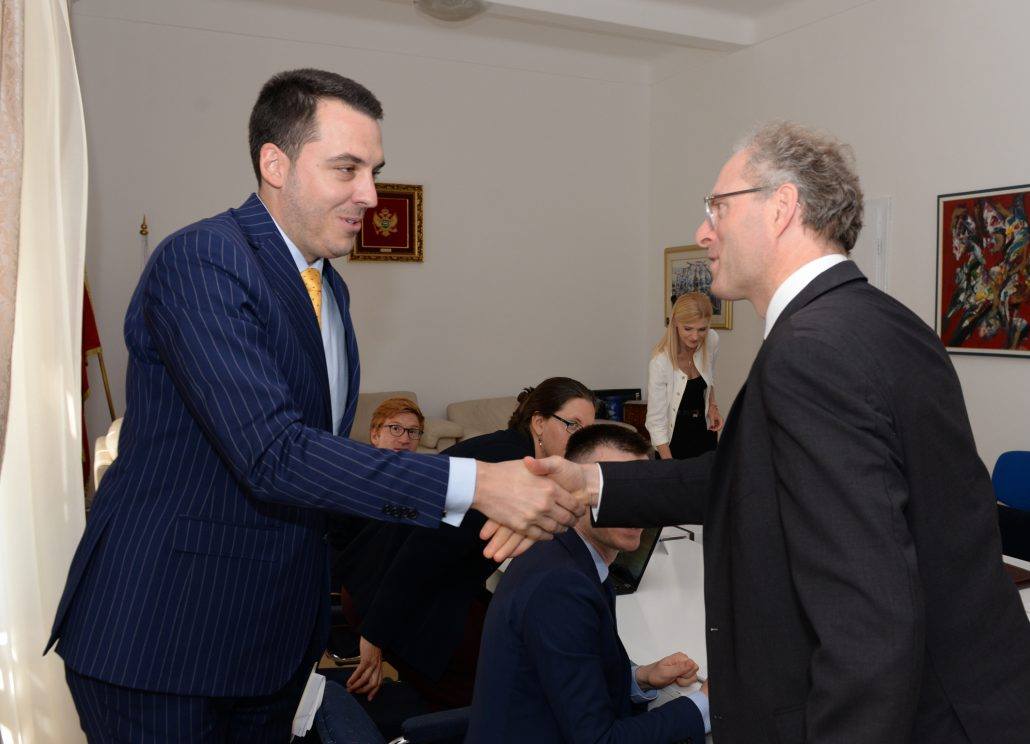 Noting that such a regional diagnostic and research centre would be beneficial not only for the residents of Podgorica and Montenegro, but for the entire region, the interlocutors agreed that it is necessary to make a decision about the location as soon as possible, and start with the realization of the project.