Centuries ago, an area between Budva and the Lustica peninsula named 'Lastva Grbaljska' was covered mostly by flat land which contributed to the development of agriculture and winery traditions. People settled in houses around the foot of the Lovcen mountain and would cultivate the fields in the area every morning. Fertile fields surrounded the villages of Lastva, whose inhabitants prospered by procuring wheat, sweet corn, and wine. At the same time, weaving was developed, and churches were built.
The times and regimes changed, and in the 20th century, the country experienced a devastating earthquake in 1979, the reckless Yugoslav wars, and the international sanctions of the 90s. The main Adriatic highway ran through the once pricked fields of Grbalj, but the hard work remained in the blood of local people. At the beginning of the 2000s, several different types of production came to fruition, one of which we will discuss in detail with its founder and owner.
A romantic name, 'Bjeli Labud' (which means 'White Swan' in the local dialect) is the most prominent regional company that produces a wide range of construction metalwork, from hot galvanized and stainless steel fences and gates, to retractable awnings and bioclimatic cover systems.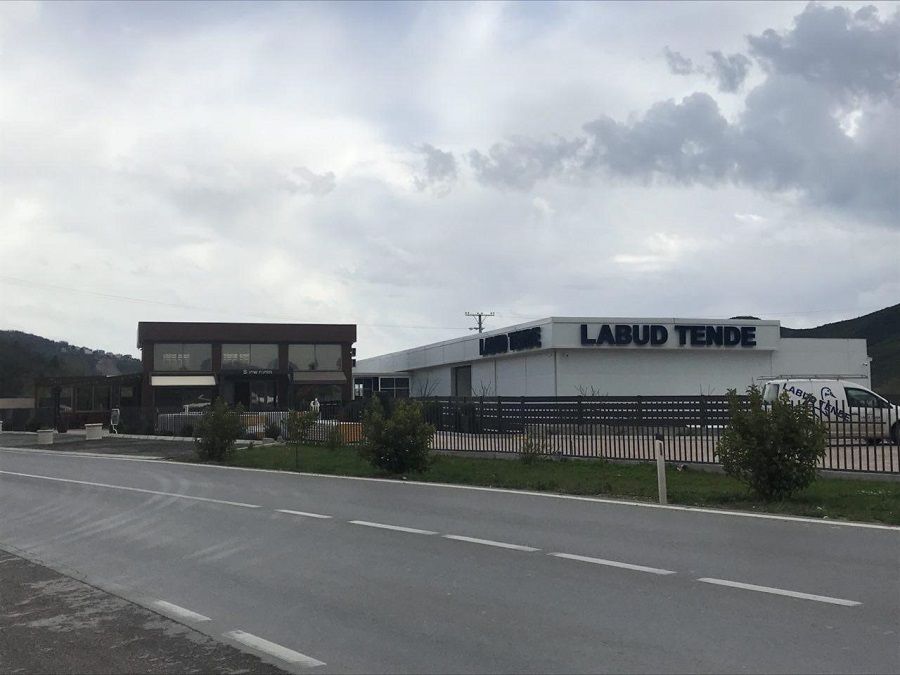 Mr. Mihović, why did you choose awnings? How did you get the idea?
Trying to survive in the turbulent times of the 90s, as most others, my wife and I launched many business efforts including a clothing store, bookstore, and the construction of a temporary beach bar, but none of these had success due to the unsettling situation around us. That was until we realized that construction development in Montenegro opened a new perspective for local suppliers. We started with simple PVC awnings, and step by step, came to complexed automatized cover systems and sports pavilion covers, providing new hotels and private villas with solutions for sun and rain protection.
Tell us about the Labud team.
It was not easy to build a proper team of skillful and experienced craftsmen, especially in the uncertain times of radical changes, but we managed, and some of them have worked with us for more than 15 years. Many refugees from Bosnia joined our team during the war and stayed. However, I'm more worried about the modern generation. The stabilization gap opened many opportunities for the quick and sometimes illegal way of making money, so we missed out on producing a well-educated and experienced workforce. Unfortunately, the Montenegrin students of today are not as inspired by the idea of becoming a technician and beginning their working day at 6 am. At the same time, schooling and education are not focused enough on these unpopular industries as they should be, but they are, of course, now modern and focused on computer technologies. However, these industries are still needed for any local production.
How did Lastva Grbaljska change?
The situation has totally changed now. The unique beauty and untouched nature of our country was the premise for tourism development, and today, most of us make a living thanks to tourism. People from all over the world are charmed by our wild nature and come back again and again, and some of them even move here and start businesses.
I was born and raised here, in the very Lastva area, and 60 years ago, there wasn't even a school - just a small village of 70 stone houses, many of which were ruined during the 1979 earthquake. So, the community decided to move down to the fields that our families have cultivated for centuries and built new houses to start a new life here. Today, there are several small factories, stores, warehouses, hotels and restaurants along the Adriatic highway that run through Lastva Grbaljka, including our new manufacturing facility and showroom.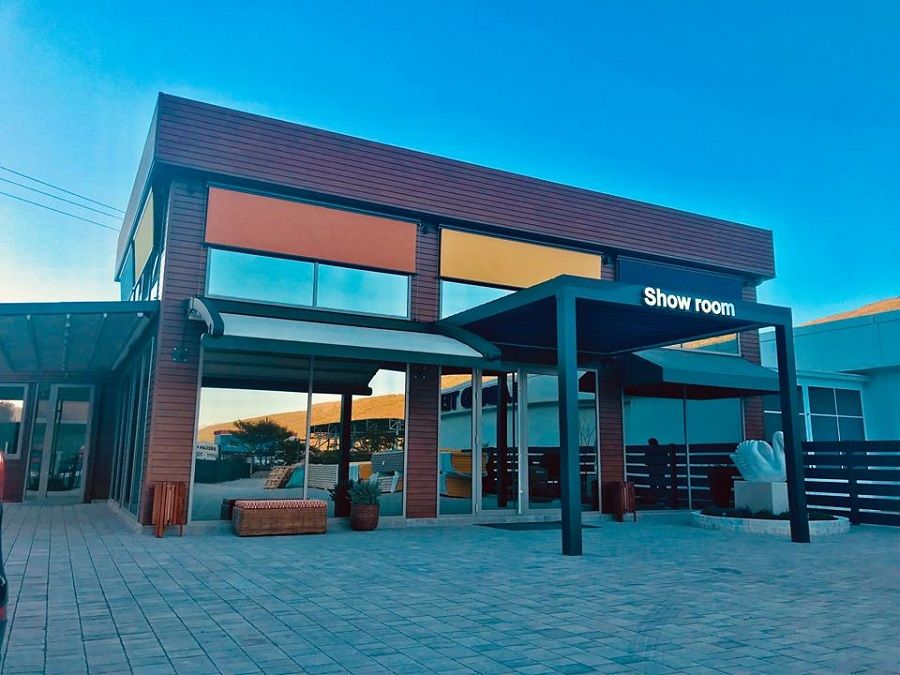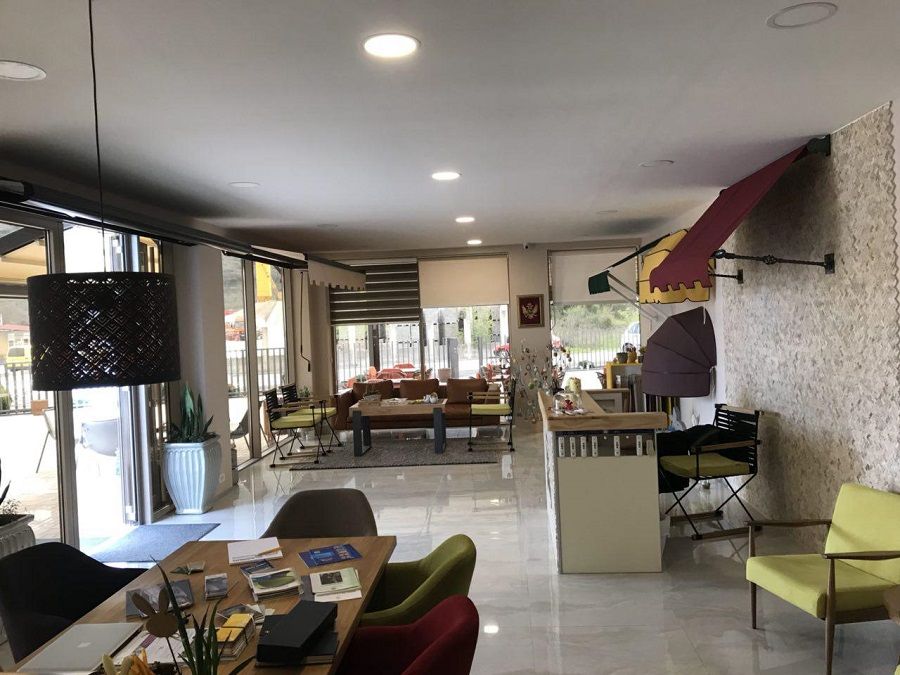 New investments brought modern trends to the traditional Montenegrin lifestyle. How do you feel about these changes?
I'm very positive about them, but we have to keep a balance between the construction boom over the last 10-15 years and environmental protection. All in all, the beauty of pure nature is our most valuable gift, and the country should use a reasonable and eco-friendly approach to large-scale investment projects. But, the general situation has improved, and people are better off than they were before.
Did the coast change a lot with the growth of new hotels and villas?
It did, but I like the modern aesthetics and light colors; it is beautiful and in harmony with the surrounding landscape, though our traditional villages had other particular features. The primary material used in standard Dalmatian coastal architecture was stone, and each house, even the smallest, had a rooftop covered with red tiles and medium-sized windows covered by green wooden shutters. With the shutters closed, our homes looked like well-protected objects. Along the Montenegrin coastline today, you can find many examples of international trends that are entirely the opposite, such as flat rooftops, wide windows and large open terraces. It's gorgeous but very unusual for this area. And this is for a reason. Here, strong winds and prolonged hard rainfall in the winter is traded for the burning sun and heat in the summer. The subtropical climate of the Adriatic coast often brings dangerous storms or unbearable heat to its inhabitants. That's why, for example, a romantic element such as the covered Mediterranean terrace has been typically included in local house plans, which protects from unpleasant weather conditions.
I can see the philosophy behind your company's product.
Do you? Look, we welcome both construction development and new architectural designs in our region; however, the necessity of sun and rain protection remains, and Labud tende offers various solutions for that. We produce standard and retractable awnings in different colors and designs, as well as covered pergolas and 'sail covers' which look beautiful. More and more architects in Montenegro are sensible and include awnings in their construction plans as part of the character of a modern seaside hotel or home. If you recall the picture of the respectable Cote d'Ázur hotels, you can certainly imagine burgundy awnings as the hotel's trademark; same as the striped canvas canopies - a popular decoration in American Victorian homes. The same way, the high-end and attractive look of our innovative raincover and flap systems complete luxury villas with bold design features, while perfectly protecting guests both from sunburn and water flows.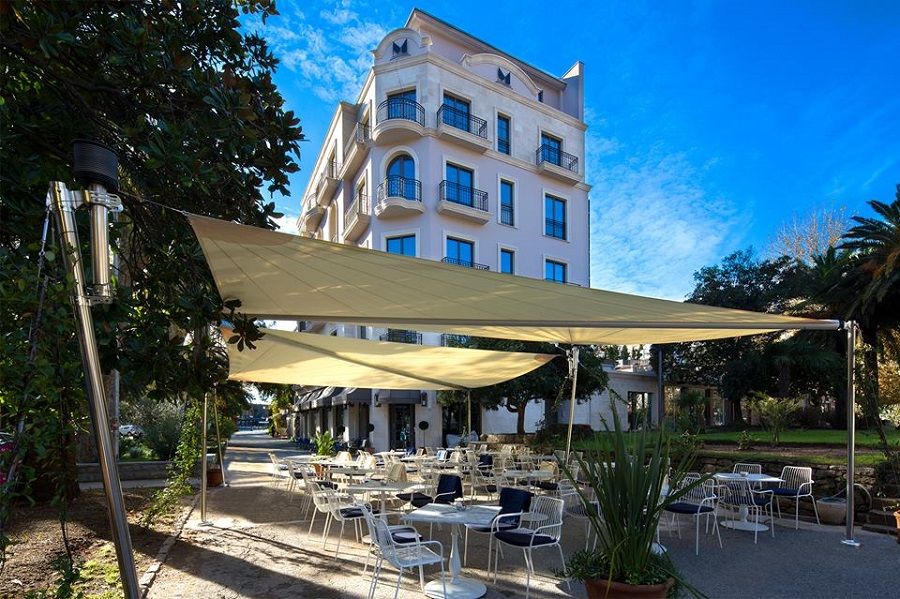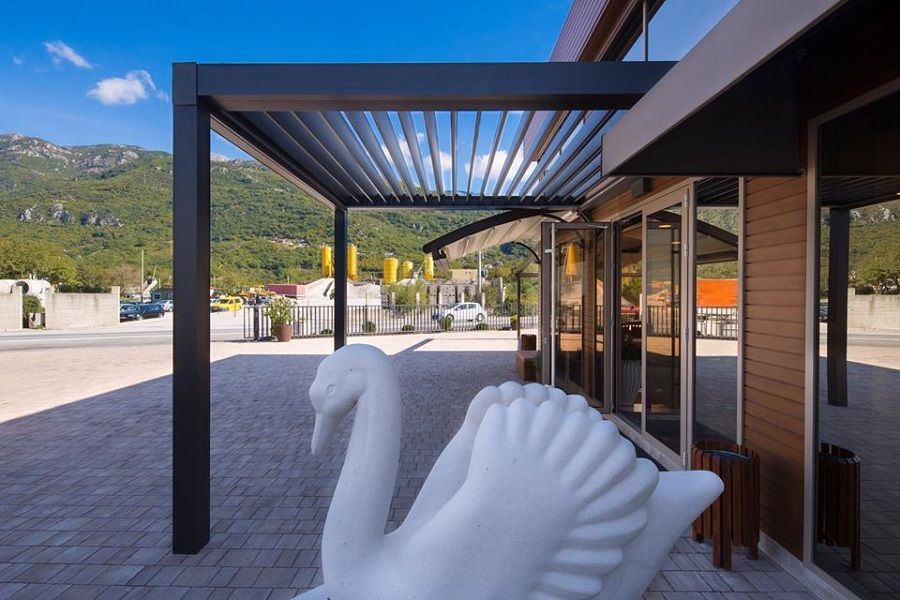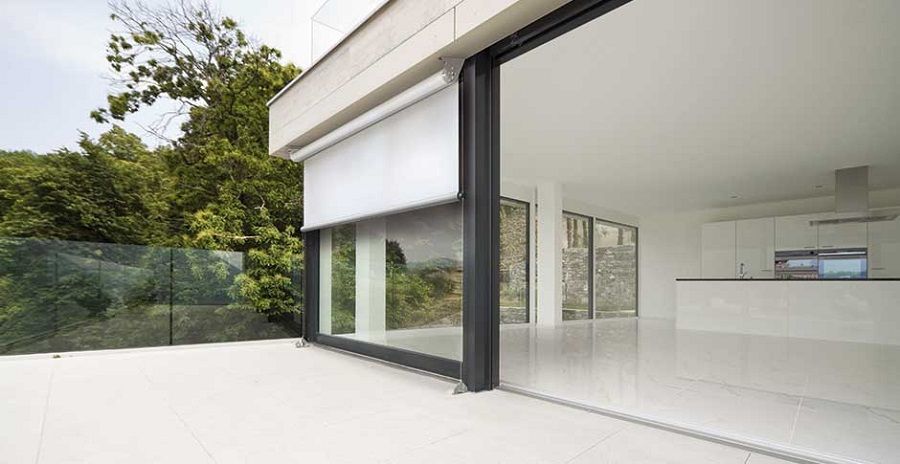 I also saw the elegant awnings on the windows of the Porto Montenegro waterfront stores. Is this your work?
Yes, it is. The architectural structures can be both decorative and functional. The southern and western side windows especially need sun protection in the summertime. And it's not only about the comfort. If the sun streaming through your windows overheats your home or office, it makes the air conditioner run overtime. So, shading your windows with canopies, awnings or trellises (roller curtains) are good ways to control the solar heat gain through the windows. My colleagues in the showroom can professionally advise you on the many effective ways to shade your windows.
For more information about Labud Tende products, please visit their website http://www.labud-tende.com/en