May 29, 2018 - Meet the man who succeeded in making the Boka dialect visually recognizable, and who created an original souvenir, unlike the 'Made in China' souvenirs usually seen in Boka Bay.
Škartoc (paper bag) , pantagana (rat), teća (pot), lampadina (lamp), bonaca (calm sea), dram (a little bit), ćikara (cup), borša (bag) - are the words, among others, on T-shirts, cups, bags and tablecloths made by a citizen of Kotor, Jovan Roganović.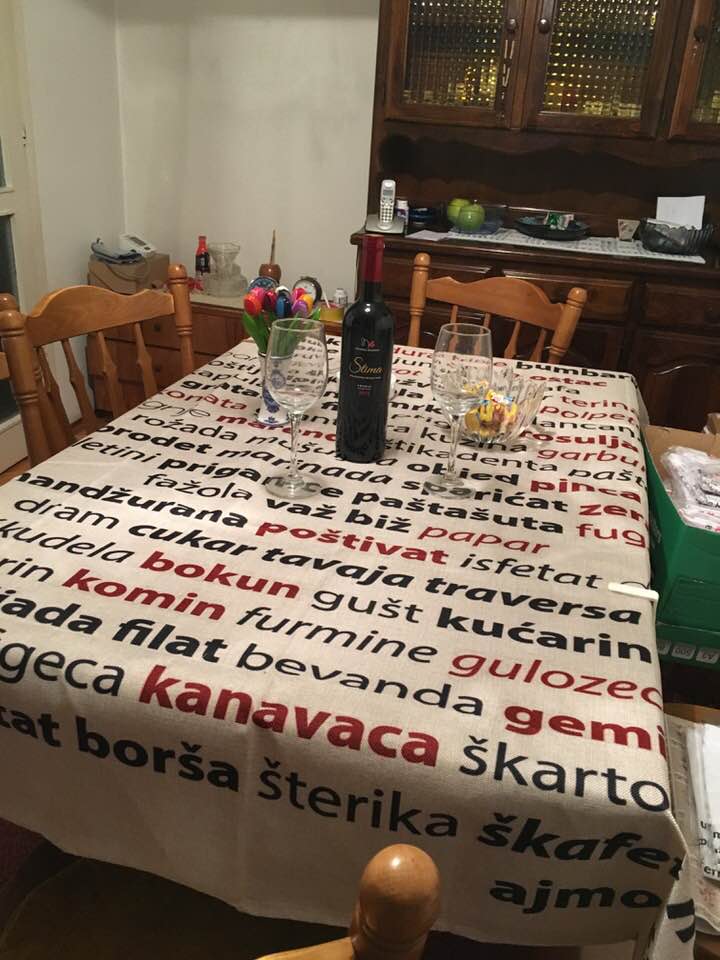 We spoke with him about his idea to make the Boka speech visually recognizable by creating souvenirs with old Boka expressions.
"The idea was spontaneous, my friends and I always talked about how the speech that makes us recognizable is slowly falling into oblivion. Apart from culture and other treasures that Boka has, Boka speech is its main identity. So I came up with the first idea to print a shirt because I know from my experience when something is visually noticed, it has some significance. To my sincere satisfaction, I see that people are very interested in having these shirts and other souvenirs, which is a positive reaction to the idea of keeping it and preserving it, our Boka spirit to show our identity. Souvenirs are mostly bought by locals, which delights me. My motive was not to make a profit, but to have these shirts be worn, along with the other souvenirs, to relive our speech."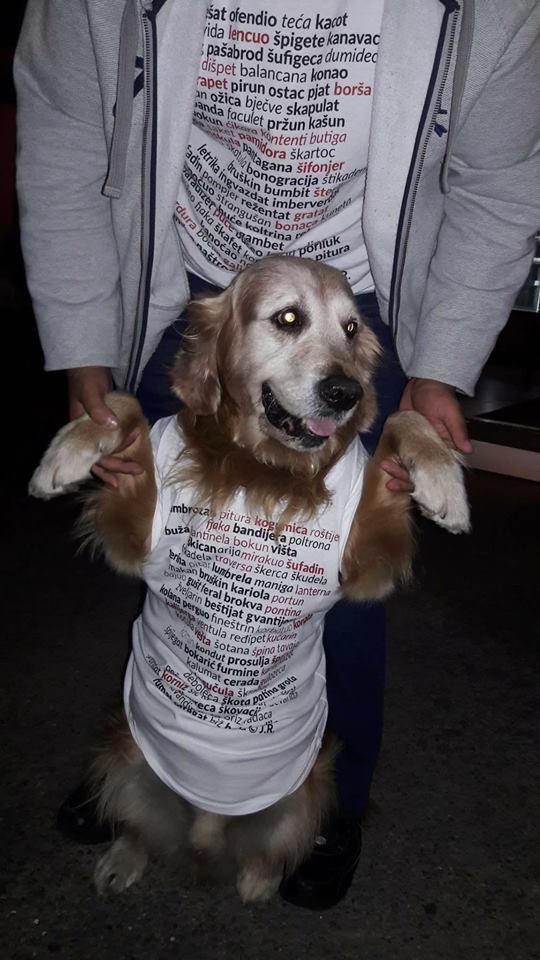 Asked do the locals and tourists buy souvenirs, Roganović replies that locals mostly purchase his souvenirs, but also points to the satisfaction of the questions of the Montenegrin diaspora over social networks about his goods, which have already contracted many shipments so far. The Boka souvenirs are sold in Serbia, Denmark, Croatia, America, and so on, and according to demand, there are more shipments to be done.
Asked what made him choose these terms among all the words from the Boka dialect, he said that he wanted the most intimate and close words, and added that he would like to gather all the expressions, but as he said, that would be inconvenient and would not be visually appealing.
"The Boka dialect is enchanting, that's why it is so charming and interesting to the tourists, and that is the reason why I wanted it to be kept and preserved," adds Jovo, adding that he was enthusiastic when they referred to him as "dondo," which means mister.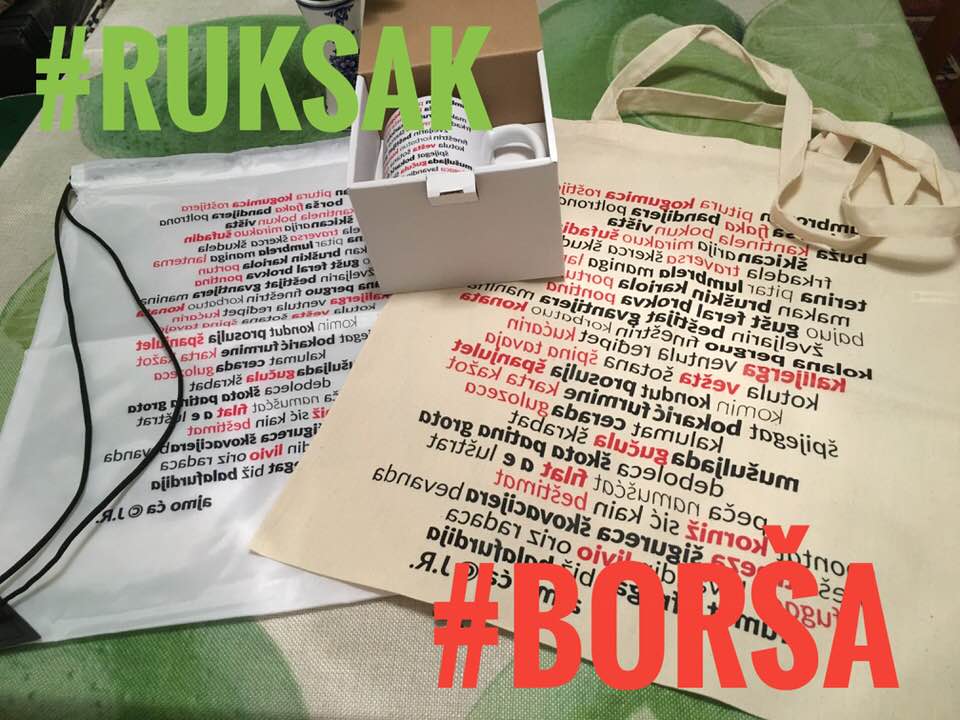 "We have this dose of arrogance, maybe somebody will blame me for this, but I'm self-critical, and I don't mind saying that. If somebody is from abroad and doesn't show sympathy and respect for us, we usually ignore them. I don't think this is the right way to keep our tradition. With arrogance, we cannot achieve anything, but with some humor, as we say "škerci" and approaching them with charm, we could bring the foreigners closer to our mentality and speech. Everything we have is deeply different from their mentality, and we must somehow make these people interested in our tradition and show them that what we have is something warm and sympathetic. Only in that case can they accept it, and even raise their children in that spirit, because if you are arrogant, you aren't going to be welcomed. If we did not have our fellow citizens from Škaljari (part of Kotor), who lived for years in Arizona, this idea would not have been realized. Somewhere I jammed with him when I asked him what a basic unit of measure in Škaljari is. He said "what?" and I replied that it is "dram" – meaning a little bit. When he heard what I was thinking about and that I wasn't able to do it from the material side, he was the one who said he would finance the printing of one hundred T-shirts and thanks to him today we have this authentic Boka souvenir. Talking about us in the Balkans, to show selfless love for the homeland, we have to go somewhere else," concluded Roganović, known as the "Bokeški Armani" (Armani from Boka Bay).
If you are in Kotor and you need an authentic souvenir, check on https://www.facebook.com/jroganovic, or just ask the first local for "dondo" Jovo.