December 8, 2018 - Gorgeous wild orange trees, although this citrus is primarily
a symbol of Dubrovnik and Konavle
, grows in numerous gardens as well as public areas along the entire Montenegrin coast, especially in Boka Bay. It is an inevitable decoration of all terraced gardens, that once defined the landscape of this area. Also, wild orange was and still is a favorite ingredient of winter cuisine, giving inevitable aroma to numerous "Galetine," what is a word for sweets in the local dialect. The reason for this lies in the powerful scents of wild oranges, but also in its healing purposes.
Wild orange is a small tree growing in the mountainous regions of eastern India and southern China. It is mentioned in records 2000 years ago in China where it was used as a spice and remedy for disinfection of inflammation and rheumatic wounds. Arab merchants brought it to Syria, and from there it spread to Arabia and North Africa, from where was brought to Europe. Today it is cultivated throughout the Mediterranean.
Wild orange fruits are similar to sweet oranges but are smaller, and the tree can grow up to 10 meters in height. Solid leaves are dark green. With leaves, flowers and fruits are used for healing. Early people discovered it is rich in vitamin C and flavonoids. The leaves are bitter, and after being dried, they are used for preparing tee to treat digestive problems. By different recipes, wild orange has application to prevent and heal issues of anemia, heart and blood vessels, hypertension. It is also used against nerve and sleep issues and is suitable for relaxation after a hard day. It protects the heart and blood vessels, promotes lymphatic function and helps remove cancer cells.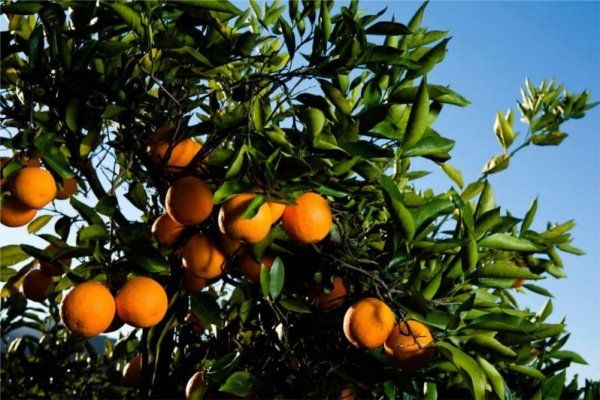 Wild Orange Marmalade Recipe with Some Useful Tips
The most common way of "rescuing" the fruit of wild orange, whose branches due to excellent resistance to different parasites are generally bred by the rich fruit, is to prepare marmalade. The process lasts for an hour, and the pleasure- if you follow the recipe, could last for a few years. If you can resist eating it all ASAP since it is incredibly delicious.
It should not be difficult to get up to 1 kilo of wild orange. If not at a fresh food market, you will find it in almost every garden along the coast of Boka Bay. It's nearly impossible to get into the situation to ask the host for the citrus fruits and to be refused. The citrus is here a gift of nature, so exquisite that everyone will share it with pleasure.
How much wild orange you use, you need the equal quantity of sweet orange. If possible, take half a kilo of small, domestic, bokelian oranges, and half a kilo of variety here called "Vasingtonka"- large fruits, rich in sweet juice.
For two kilos of oranges, it is necessary to prepare 1.4 kg of sugar, 3 vanilla sugars, 0,5 dl of cognac, 5 cloves, half a teaspoon of cinnamon and 2 packages of gelatine.
Wild oranges peel off the crust and remove the white "skin." Cut them into small pieces, making sure you save the juice. It is best to cut the oranges above the pot in which you will cook the marmalade. You have to remove the orange balls because they give bitterness, and in wild fruits, there are a lot of them.
Slice the sweet oranges on thin rings, and add them into a pot of wild oranges, to cook at moderately high temperatures. Add sugar, vanilla sugar, scrambled skin of sweet orange, and cinnamon and cook in medium heat for about 30 minutes stirring constantly. Then add the cognac and boil for another 10 minutes. Then remove the marmalade from the fire and add the gelatine prepared according to the packaging instructions. Melt well, because the gelatine is responsible for the texture that will, when cooled, get your marmalade.
There is also one less exciting part of the work that you need to do alongside marmalade cooking. In the second pot, it is necessary to cook the jars you need to save the finished marmalade, together with the lids. Hot jars should maximally relieve residual water and immediately fill to the top of the hot wild orange marmalade and quickly close it. When you leave them to chill, the jars get vacuumed, and you can keep the jam for many years so that it does not break. Still, worth the effort, you should admit it.
You can serve wild orange marmalade with toast, butter, and tea for breakfast, but also use it to prepare different delicacies, as a spice that will give you an irresistible aroma, enchanting with the scent and taste.